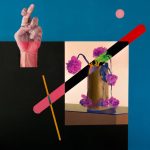 POSH LOST: Posh Lost (Mirror Universe) — straightforward post-punk revival. There's more than a little Pixies, Smiths, Interpol and Editors in there. Their tastes in bassline-driven '80s indie and its 2000s return are pretty sound and they render them well in song form. Some filler here, but some really good ones; I favour "Sense of Self", "Fabricate", "Limerence" and "Liv". Above: "Fabricate".
(All Posh Lost's weekend sales are going to CAIR MN.)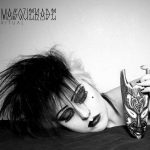 MASQUERADE: Ritual (Danse Macabre) — a current deathrock band from Finland. Early goth rock style with histrionic vocals, McGeoch guitar stylings and a proper drummer. Personal favourites "Drawn and Quartered", "Panic Paranoia", "Siberia". Above: "Deathmarch", "Panic Paranoia", non-album track "Too Depressed To Dance".
(Masquerade are also one of the bands donating their Bandcamp takings today.)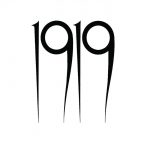 1919: "Death Note" — one of the original post-punk precursors of goth rock, who reformed in 2015. 2:58 of tight early-style goth rock; to the extent this uses clichés of the form, they're allowed because they came up with a lot of them. This is the single from their return album The Madness Continues.