Nobody reads Rocknerd (trust me, nobody reads Rocknerd), but those of you who do read it keep working hard to make the world a better place. Frank Muller read the Ithaca Psychogeographic Liberation Front article, and (from the video comments):
I read about this on http://rocknerd.co.uk, went to your blog announcement, I saw a picture of waterfall I knew, I hiked there, and I found ISSUE #12 od 50!?
Eliabeth Sandifer: "… and hiked a mile into the woods to get it. In January. Alex and I were like 'holy shit! That's literally everything we could have hoped for short of Ithaca actually falling out of this plane of reality.'"
(Potter Falls on Six Mile Creek, to be precise.)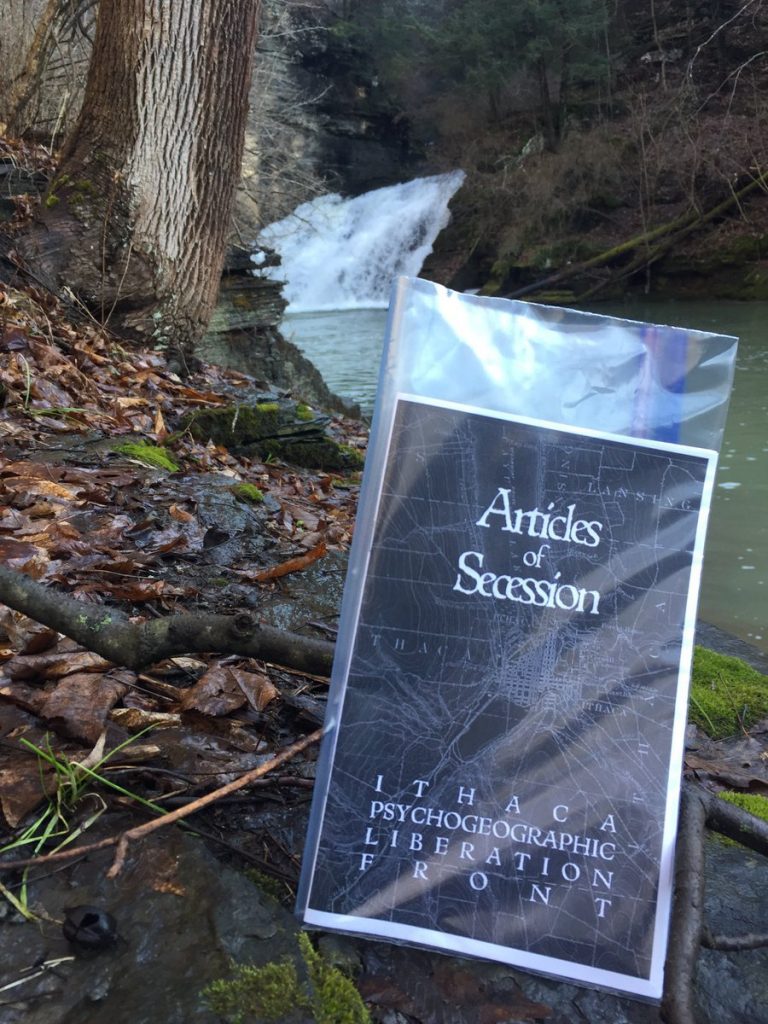 Alex Reed's band, Seeming, has a new album out in August. It's likely excellent. Review in due course. In the meantime, play "Worldburners Unite" again.
The IPLF Tumblr continues. "A recent Washington Post article featured an Ithaca cop saying there was heroin on every streetcorner. Initial attempts at psychogeographically confirming this claim fell short."