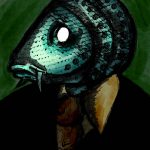 QUIMPER: Retrieval (Soft Bodies) — quiet atmospheric and somewhat sp00ky instrumental pieces. The piano-based "Boundry" introduces you gently. My other favourite was the title track "Retrieval". Pleasant with occasional haunting bits. There's several more albums' worth on the Bandcamp, some rather pointier.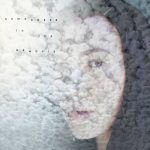 CHRYSTA BELL AND DAVID LYNCH: Somewhere in the Nowhere (Meta Hari) — yes, that David Lynch, and it turns out his music sounds like his films feel. Though this is mostly about Chrysta Bell. Dreampop with a voice and singing style reminiscent of PJ Harvey. This EP apparently foreshadows a forthcoming album. Above: "Beat the Beat", "Night Ride".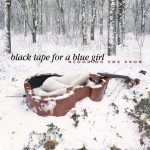 BLACK TAPE FOR A BLUE GIRL: Blood on the Snow (Projekt) — the sort of thing David Lynch likes (apparently). Black Tape for a Blue Girl are the house band of Projekt Records, a label started in the 1980s and featuring a lot of the musicianly end of goth darkwave. This new EP is an accessible start. "The Rubicon" is built around folky acoustic guitar strumming, building to something I probably won't actually dare label neofolk, and pretty much rocks. "The Apostate" is strings, synth and tempestuousness. There's thirty years' back catalogue, but The Collection is free and the next place to go.