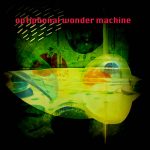 OPTIPHONAL WONDER MACHINE: Demo — Mopey ambient synthpop with good songwriting from a San Francisco performance art collective. There's a pile of rambling manifesto, but they seem to have the music side down pretty well.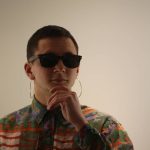 COUPONS: Number One Hit Album — no strangers to the Pixies or the Flaming Lips. Or much other of the rougher '90s indie rock. Pretty tuneful though. Rocks well. The sound of sharehouse back yard parties.
LICH: ◯ (Circle) — For when there are no words, there's Lich. Strikingly emotional mostly-instrumental soundscapes with rhythm and organ. Lich's previous was experimental modular synth in the vein of Wendy Carlos' original works; ◯ reaches a new level. Varied but coherent; document and manifesto. One to keep a close eye on.
For something completely different to that, here's Lich echo-testing a banjo in a train tunnel.