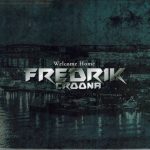 FREDRIK CROONA: Welcome Home/Början Pä Slutet (Advoxya) — pretty good EBM. Trancy futurepop with mostly clean vocals, a pleasant surprise given his previous fondness for distorted screeching.
(Let's just go off a tangent to note the Dependent Records page on sending in your demo. This is a label for pounding industrial dance music that goes thump and crunch. What do they spend several sentences on? Making damn sure your vocal doesn't suck. You might think you're there for the disco beats, but it turns out the vocal is everything.)
The vocal's not perfect here, but it's decent and the songs are pretty good and have tunes. And it's got a beat and you can bop along to it. If you like this, you'll also like his first, The Grey Line.
(Fredrik objects to the description "EBM", but if you do like EBM you should probably give this a listen.)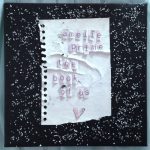 AMELIE PRIME: The Book Of Us — vocalist Ashly Dalene doing overwrought emotional songs over grungy guitar rock like they should make more of these days. Melodic and powerful; this is surprisingly good and caught my attention. Previous (when she called it Heroine Complex) and her previous band One Wing Low are thoroughly excellent too. "If it were an episode of Friends it would be called 'The One With the Serial Killer'."
(I suppose "correctly-wrought" given it all completely works.)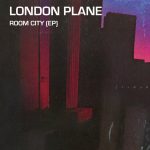 LONDON PLANE: Room City — In the style of the melodic new wave power pop of the late '70s. The songs are very straightforward and get on with it. If you liked album-track Blondie ("It's Not Over Any More" oh my goodness), you'll like this. Above: "Cloud Light". Also check "Hearts Around Our Names".