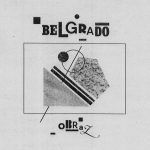 BELGRADO: Obraz (La Vida Es Un Mus) — old-style homemade dub-leaning sparse post-punk. Compressed collage fragments, fraught with meaning, assembled just right. And it's all sung in Polish. There's a couple more similarly excellent albums on the Bandcamp; Siglo XXI (2013) and Belgrado (2011) are the same vein but more straightforwardly rocking; the progression to Obraz is clear. Belgrado are the find of the day here, and I urge you to click the links and preview three albums' excellence. See also the Australian tour interview. Above: "Jeszcze Raz" from Siglo XXI.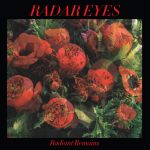 RADAR EYES: Radiant Remains (Under Road) — where mopey guitar-based post-punk goes into psychedelic-tinged early goth rock. Way more focused and muscular than their much more garage-psych first album, which was not a bad example of that style — but I like this style better. The single between is good too.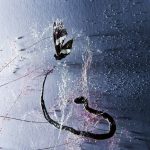 RAKTA: "Intenção", III (Iron Lung) — the single is a concise slice of gothy post-punk with female vocal and swirly Siouxsie guitars. The album starts from this base and goes into more extended workouts (and a different version of the single). Above: live in the studio for KEXP, which you need to see.