So I use the Bandcamp new arrivals as a radio, so what, so should you.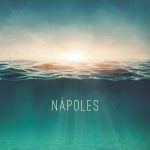 NÁPOLES: Nápoles — "Valentina" is jangly guitar indie with a simple but attention-catching intro. The chords are cliched, but the melody works on top. The vocal could do with more enthusiasm, but the song does fine. "Victima" and "Desencuentros" are more of the same. This is a really nice debut.
DAMSEL IN THE DOLLHOUSE: Feast of Villains — goth-industrial artist of various things Nina Tucciarelli writes an album about her favourite bad guys. It's industrial dance in late '90s-early 2000s style as popular in the bleep-tolerant goth clubs of the day, not much on the edgelordery (despite the subject matter). EBM as Hi-NRG with too many chords, not overly trancy, good beat. My favourites: "Room 237", "Mother", "Darkness", "Pristine". Some of the lyrics are cheesy, but what do you expect with an album of songs about villains. Above: "Room 237" and "Bloodlust" from this album, demo track "Dreams of Inner Space". There's several more albums on the Bandcamp.
Should also note the new single, "Where I Left Her" (non-album). The sounds of oontzy bleep industrial, in an accessible shape that isn't quite that of a pop song. If this is the step after the album, I'm listening avidly for more; play the album first.
DIGITAL LOGIC: Organic Doll (QSound) — "vaporwave" as a listed tag. What this means is that "Parallel Fault Simulator" is somewhere between a song with a beat and two different atmospheric tracks being played at once, each beautiful and the pair clashing. Somehow it works. "Organic Doll" is not as coherent, but that's probably the point: individual lovely sounds played in not quite the right place, only the beat holding it together. The only point it misses is failing to go really weird with stereo. "Abandoned Spacer" is in the same vein but sounds more like it's going somewhere. Well, so much for The Manual. Whatever this thing is, it works.
Organic Doll is just out yesterday. Last week was the single "Warm Up", which is slightly less completely Manual-incompatible and verges on the accessible. Mostly courtesy the beat. Last month was the mini-album Life Cycle, which is seven more tracks along these lines that taunt me with their nearly-pop nature. Play these three in reverse chronological order, it worked for me. A soundtrack to something I can't quite place.