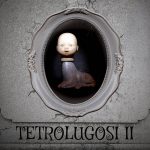 TETROLUGOSI: Tetrolugosi II — sp00py music for goths that isn't at all goth rock, done on assorted keyboards, theremin and bass guitar. Cheesy as hell, but nevertheless pretty good and fun with it. This is a most enjoyable listen. Above: "All The Monsters" and "Under The Full Moon", which are representative.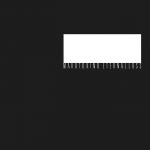 MAKOTO KINO: Eternal Loss — not in fact Sailor Jupiter but Mexican musician Francisco Cabrera Celio. Instrumental atmospheric pieces composed of loops of found sounds and a DX-100, compiled over a few years. Not drone or noise, but drone pop or noise pop. This works really well.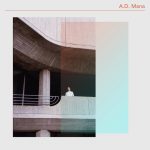 A.D. MANA: A.D. Mana (Dog Days) — shouty electro-industrial drawing heavily on early Cure. A bit bedroom; the mix sounds good on headphones and not so good through speakers. "Take Hold" is arranged sparsely enough to be its own dub mix, and it's only 2:44. "Down The Wire" is catchy and develops well. "Honour" should probably have been the A-side.
FORETASTE: Space Echoes, "Lost In Space" (BOREDOMproduct) — a new wave synthpop album with a '50s science fiction book theme — but without just going novelty. The music starts at basic pop and goes into wider realms of orchestration, and more than a little that's for sitting down and listening. The single "Lost In Space" (above) establishes the themes nicely. My favourites: "First Symptoms", "P.U.L.S.E."