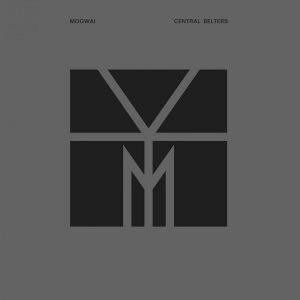 As the year comes to an end there is the realisation that a half-complete text file has been languishing for a triple compilation released in October 2015. What a difference a day makes to being "somewhat late" to being "so old it's a retrospective". Thus, here it is, the much listened, loved, reviewed and thoroughly annotated review of Mogwai's triple CD or six LP compilation album 'Central Belters', which weighs in at over three and half-hours of music. Of course it could have been late; as a retrospective album to mark twenty years of the band's post-rock production, an additional day would have made little difference. Blame a combination of internal willpower, guilt, and vanity.
But what an interesting collection it is. From their formation in a living room in Scotland in 1995, the band made its first steps with early singles that juxtapose a slow play that sound like Wilco (e.g., "Summer", "CODY"), then juxtaposed with heavy guitar or extra instrumentation, the first several tracks from the mid to late 90s are simultaneously melodic and experimental, before leading into the more structured and confident (and out of chronological order), "Hunted By a Freak", from the 2003 album Happy Songs for Happy People which is notable also for its rather disturbing video. Also of particular note at the end of this album are 2 Rights Make 1 Wrong and Mogwai Fear Satan the two pieces of notable length (nine and a stunning sixteen minutes respectively), the former having some excellent and careful guitar chords which build with melodic background vocalisations, and the latter which deceptively starts with a semi-acoustic, before gradually developing into discordant sounds, then to a melodic progression, and then back to discord.
The second CD starts with four tracks from the 2006 album Mr. Beast, none of which particularly stand out to be honest, before being followed by three tracks from The Hawk is Howling, each of which are very different and effective. Whilst "I'm Jim Morrison, I'm Dead" has an slow and progressive element to it, "The Sun Smells Too Loud" is simply one of the best pieces the band have ever put together, progressive and strong, and itself subject to a hilarious parody video cut of Tommy Seebach Bands "Apache" – spend the six minutes watching this on Youtube, your life will be improved by it. In a very surprising turn "Batcat" is an great example of a gothic anthem.
Skipping the determinedly below-average material from Hardcore Will Never Die, But You Will ("Mexican Grand Prix" and "Rano", and "How To Be a Werewolf"), the content picks up again with "Wizard Motor" with its emphasis on heavier drunk and keyboard sounds, the exotic gothic electronica in "Remurdered", and the distorted choral in "The Lord". The second CD closes with "Teenaged Exorcists", a truly brilliant heavenly alternative rock hit with catchy (albeit simple) lyrical content, and a well-constructed and addiction sound progression; it too is also notable for a superb accompanying video.
The third CD includes material from sources as old as the later 90s and as recent as 2014, and as a result it does have the feel of being a miscellaneous collection. It includes the one piece from Mogwai's film score for Zidane, "Half Time", which has quite a creepy keyboard and piano combination. Also of note is the 2011 single "Hasenhid" which changes from hard, screeching guitar sounds to progress to a full and melodic sound, "Earth Division" with its heavier guitar with keyboard accents, and "Hungry Face" featuring kettle drums juxtaposed with light keyboards sounds and slowly introduced guitar chords. But the stand-out piece must certainly be "My Father My King", which is typically used to end concerts by the band. A listening endurance test in its own right at over twenty minutes it starts with gentle semi-acoustic, then picks up the pace for full instrumentation, including some mid-Eastern inspired sounds, then slows down, then rises, then.. You get the picture, this has a looong tail: Mogwai doesn't want to leave the stage.
As far as retrospective albums go, this is about a genuine as one will find. It would have been easier for the band to pick a "best of" collection which may have had more universal appeal. Instead they have selected material which shows a full scope of the sounds produced over a twenty year period, including their slightly awkward and experimental beginnings, a rather unfortunate foray into noise and bleeps, their extremely well-constructed alternative rock pieces, and their lengthy progressive narratives. There is, without a doubt, some weak spots in this three and a half-hour compilation, and surely that is to be expected. But there is also enough here to provide and overall sense of what Mogwai is about. Maybe, as they hint, we will see a Central Belters 2 in another twenty years.