Fifteen to twenty years ago, Winamp was the MP3 player that everyone used. It was the first MP3 player not to suck: playlists, shuffle, convenience. I asked friends on Facebook earlier and am surprised at how many people I know still swear by it.
Justin Frankel started Winamp (and the company, Nullsoft) in 1997 at age 18. A few players, including Fraunhofer's original shareware MP3 encoder and player, were circulating in the college dorm server underground, but there was nothing to organise and play your MP3s with anything like the convenience of a CD. Frankel saw MacAmp and was inspired to write his own. Winamp's straightforward usability rapidly made it the player of choice.
I first played an MP3 in late 2000. Some J-Pop thing called "Forces", I forget who by, that I didn't think much of (though it was catchy enough I can still remember the chorus). I downloaded some stuff off the original MP3.com, but my real digital enlightenment came several months later with the household MP3 server, the thousand-disc CD changer of legend. I could shuffle my whole collection. (Though building a several-thousand-track playlist in Winamp took a while.) I spent weeks just rediscovering stuff.
Winamp was a delight to use: it started, it played stuff, obvious buttons did obvious things, it behaved in sensible ways and had sensible defaults. It did one thing and did it well.
It was $10 shareware; there were no extra features if you paid, but piles of people sent them $10 cheques anyway, netting them about $100,000 a month just from that. And they deserved it.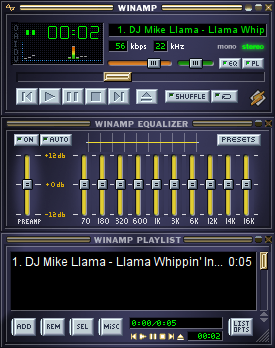 Our screens were much lower-resolution back in the day.
Since this was the dot-com boom, a pile of people wanted to get in on the action. Nullsoft eventually accepted a buyout from AOL, back when AOL was still a big deal; Frankel alone got $60 million in AOL stock. AOL got Winamp and the SHOUTcast MP3 streaming server and protocol.
AOL dreamt of synergy, where various properties could leverage each other and turn the company into a media content powerhouse. Of course, synergy is another word for 2 + 2 = 1, as AOL's merger a year later with Time-Warner amply demonstrated. Despite a stupendous pile of online radio streams right there in the Winamp software, and the entire catalogue of Warner Music to hand, they singularly failed to turn into Pandora or Last.FM; instead, they tried to get people to install Netscape or AOL whenever they downloaded Winamp.
And then in 2001, Apple released the first iPod and in 2003 the first marketplace for downloadable music that didn't suck. As Rob Lord from Nullsoft put it, "there's no reason that Winamp couldn't be in the position that iTunes is in today if not for a few layers of mismanagement by AOL that started immediately upon acquisition." Especially given Winamp didn't try to take over your music collection and computer like a certain iTunes I can think of.
(Not to mention exercises in frustration like Windows Media Player. Microsoft could have just cloned Winamp, but instead they released software that would DRM your own CD rips by default. Well done.)
(And I was just reminded of the tentacular malware known as RealPlayer. AAAAAAAA)
Culture clash and continual frustration by bureaucracy led to the programmers who had their "fuck-you" money well in hand releasing file-sharing networks and pissing off their corporate overlords; first Gnutella, then WASTE. The original Nullsoft team finally quit in 2004.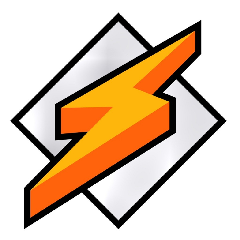 AOL maintained Winamp in a desultory fashion and finally announced its death in late 2013. Belgian online radio aggregator Radionomy promptly dived in, and announced their purchase of Nullsoft in January 2014. Sadly they've yet to release a new version — as of January 2017, they say it's still tied up in legalities — though they've kept SHOUTcast up to date.
There was also a version for Android, which is no longer in the stores, though you can still find the .APK. I know people who still get this and shove it on their phone, as long as it keeps working.
When I moved off Windows to FreeBSD and then Linux, I progressed through various other media players, most of them dreadful (XMMS is … not Winamp), before discovering VLC, the finest fruit of France, the player that plays everything on everything. I don't use its playlist capabilities much, but, apart from being my player of choice on the laptop, I found it vastly less annoying on my phone than the default Android player.
But when only the real thing will do, the December 2013 version of Winamp is still downloadable and works. (And is super-lightweight and efficient on ridiculously overspecified modern PCs.) If you're on Linux or Mac, it works well in Wine. (edit: except the media library. Bah!) And many people continue to use it with ongoing delight. It works, y'know.
What's Justin Frankel doing these days? Amongst other stuff, digital audio workstation software REAPER. And also, any damn thing he feels like doing.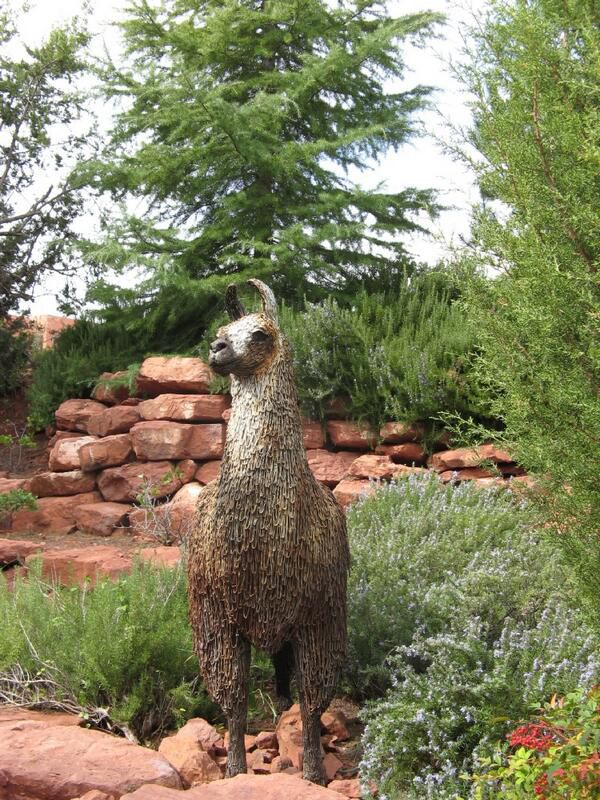 The original Mike the Llama, apparently, photographed by Justin Frankel.
Also, go to winamp.com and click on the llama's ass.