A couple from the poppier end. Dependent Records seem to be progressively putting selections from their catalogue up on Bandcamp, presenting new and unparalleled opportunities to bung them a few quid. Mostly quite cheap too.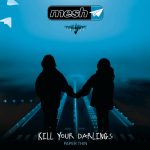 MESH: "Kill Your Darlings" (Dependent) – I still have "Just Leave Us Alone" from 2013's Automation Baby on loop: trancy EBM angst pop (my word Mesh do the angst, and always have) with 32-bar verses; the rightful soundtrack to teenage heartbreak. So "Kill Your Darlings" isn't as good as that, but then what is. Triplets, shout-along chorus, I bounced in my seat to it. A tight and effective single with all darlings duly disposed of. A good start for the forthcoming album.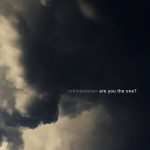 LIQUID NEWT WITH FRANK M. SPINATH: "Walk With Scars" (Dependent) – yes, they're called "Liquid Newt". Sounds like people heavily into beats trying to be a bit more atmospheric. The song feels a bit understated for a single — it's a grower — but this is just really nice.