Three stone winners today. A pleasing selection.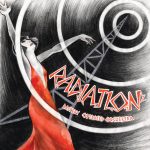 BOO: BATTERY OPERATED ORCHESTRA: Radiation — Simple homemade-sounding synthpop with good enough songs to get radio play. Single "Diamond Feelings" (above) is a standout. (Also "Creamer", B-side of "The Sea", whose riff is startlingly catchy and should be pumped up into an A-side.) The earlier EP "Tin Can Telephone" (below) is also shockingly good.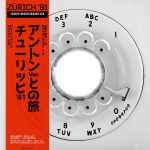 ZÜRICH '81: Travels of Anton Vec — surprisingly simple but detailed synthpop that invokes various bands (Kraftwerk, OMD and melodic Severed Heads for the first song "Stranded & Sold") without blatantly wanting to be any of these. I mentioned this one to someone in chat and they promptly bought a copy. If you like Metroland you'll like this.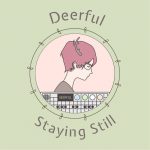 DEERFUL: Staying Still — excellent songwriting and a wonderful female voice that happens to be backed by synths. The point is the personal warmth and humanity. There's also an extensive back catalogue and Soundcloud you should avail yourself of. Below is an earlier single, "Moon Maps".