Industrial-tangential trance, cinematic pop and vocal synthpop from Russian label SkyQode.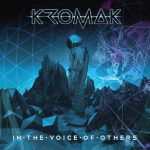 KROMAK: In The Voice Of Others (SkyQode) — not so much futurepop as straight-up trance techno, though they bring the decent songs. Side project of industrial EBM noisemaker Markko B of Circuito Cerrado, with assorted guest vocalists. I like this way more than that. If your patience with straight-up trance is limited (though others feeling the same have been pleasantly surprised by Kromak), start at the second track, "Dying 4 U". If you like this, you'll like the first one, Trance It.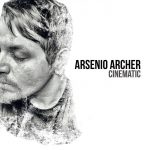 ARSENIO ARCHER: Cinematic (SkyQode) — singer-songwriter on an industrial label, though not really that sort of thing at all. The aim is cinematic pop songs. With some triphop figures leaking in. He's going for a big sound. Video is for the single, "Just A Little Time". You should also check the previous record from his main band, Cold in May.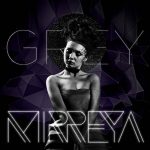 MIRREYA: "Grey" (SkyQode) — EBMish industrial from an excellent female singer-songwriter with a great voice. Intensity in a well-structured song. The single version is actually not the best on offer here — the remixes bring it to life. Teaser for a forthcoming album, which on this evidence will be worth looking out for. If this is a bit much, the previous single "Angel of Vengeance" is somewhat gentler and shows her voice off even better. Mirreya is the find of the day.