It's been a good weekend in the Bandcamp salt mines. Here's some more.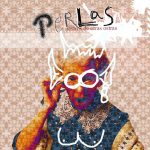 LOS PERLAS: Rastros de Otras Ostras — homemade synth pop demo with female lead vocals, in Spanish. Quirky, but not annoying about it. This is pretty fun, actually, you'll enjoy it. Particularly catchy: "Y van Muchos Beats", "Kalbsherz", "Una balada de Perlas".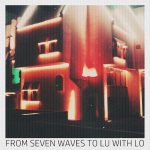 SEVEN WAVES: Lu; "Modern Season" — clear, sparse and guitar-focused indie pop/rock, in a style reminding me of the early '80s bands bouncing between Factory and Sarah (particularly "Cold Day"); very orderly moping. Lu is from 2014, "Modern Season" is just out. There's also a Soundcloud, full of stuff that's not on the Bandcamp.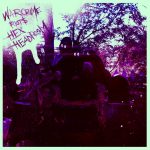 WARCRIMERIOT$: Hex Headroom — tagged "electroclash", which in this case means annoying noise but with a sufficiently compelling sample and structure. It starts in this vein with "All I Wanna Do Is Jump Around (And Break My Bones In Two)", which catches my attention then annoys it with random fucking around — there's a much better song in there, and it's not far away. The other songs do the same. I respect this and play it again while wanting it on a physical CD I could throw against the wall. Which is not a bad measure of artistic success. Trollclash.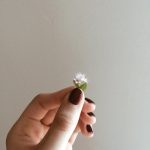 FOSSEY: Letting Go — super-nice pop from a young singer-songwriter that grabs you from the first song. "Excuses" is so uplifting. (Musically. Boy are those lyrics pissed off.) Fossey has the hooks, the tunes and the pop sense, and clearly has a good idea of what she wants and what she's doing. Instrumentation sounds like a demo, but does the job; the vocal wins. (The vocal being of course the hard part of home production.) Check the previous single "Years", and she has a Soundcloud too. (Covering the important issues.) This is impressive. Find of the day.