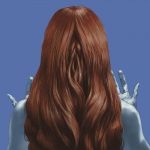 LA FEMME: Mystère (Born Bad) — French band drawing on post-punk, synthpop, surf, psychedelia and some yéyé pop gloss; a strange time warp of the sixties into the eighties. You can only buy it as the double vinyl with download, because. Above: "Où va le monde", "Septembre".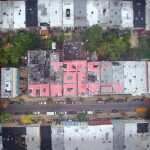 NOTHING: Tired Of Tomorrow (Relapse) — straight-up shoegaze, from 1990 to you. Bit of grunge mixed in (songwriter Dominic Palermo used to front a hardcore punk band). The songs are solid and the tunes are catchy. Touring Europe right now, the UK later this month. Above: "Eaten By Worms". By the way, they nearly signed to a label backed by Martin Shkreli. "The front of the house was on fire, and we got out the back door."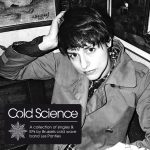 LES PANTIES: Cold Science (Crépuscule) — A reissue from the past few years (not thirty-five) of singles and EPs the band had put out themselves. A young Belgian post-punk revival band with a Peter Hook bass and Sophie Frison's powerful New Wave alto. Having been an avid follower this sort of thing back in the day, I'm as delighted now by it as I would have been then. Preview on Spotify. Above: "L'Arrivée".