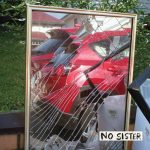 NO SISTER: No Sister — post-punk via Australian indie rock. That dry, close-miked but playing live in real time sound of actual instruments that I hadn't realised how much I'd missed. A little like popular-period Sonic Youth if you could hear every note and syllable. "Melbourne is nice and the people are also pretty nice, except for this one guy." Their picture's at the top of this post. Above: what they sound like playing in a room.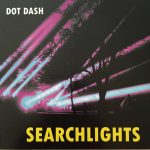 DOT DASH: Searchlights (The Beautiful Music) — Straightforward punk pop four-piece. You can hear everything that's happening and the songs are simple and work. This is just good pop music. Arkady thinks the singer sounds like Alice Cooper. "Something rugged about his voice, like he's been knocking back bourbon for several years." I woulda thought Mick Jones when he was straining his voice, but anyway. Above: "Flowers" from their previous album Earthquakes & Tidal Waves.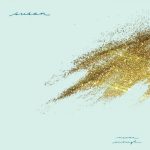 SUSAN: Never Enough (Volar) — "all-girl power pop trio" and very good at it. This has solid punky pop songs with hooks and harmonies out to here, and sounds fantastic. Above: "I've Been Known" from this album and "Just Call It", title track of their excellent 2014 EP. The Eleanore Sessions tape from earlier this year is a winner too.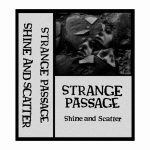 STRANGE PASSAGE: Shine and Scatter — wish the term "jangle-punk" had occurred to me in Perth in 1989, or at least that punk pop had had more ringing Rickenbackers. This has most of what I never knew I wanted from that combination. Sort of the other way around from how Hüsker Dü mixed the two up. Anyone from Perth back in the day will wonder at the paths we didn't quite take. Apparently formed from the ashes of Bummed, who provided much the same though more shoegazey.