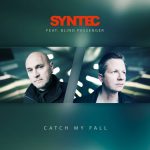 SYNTEC: "Catch My Fall" (Infacted) — slightly cheesy EBM synthpop from Germany. Cheesy enough to be annoying at first but caught enough of my attention to keep it going, and thoroughly had me by the end. A good single that works.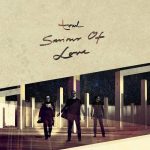 TORUL: "Saviour of Love" (Infacted) — more EBM synthpop. These guys have a full collection of Covenant. This is fairly directly inspired by "No Man's Land" . The way they've done the bass, only the drum line holds the single edit's structure together; risky, but I think they make it work. The remixes are of course far more straightforward about having a pop structure (so, more "Tour De Force"). It works, though. They have a pile of other singles and a couple of albums on Bandcamp and an album, Reset, coming soo.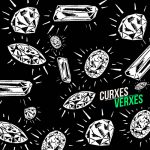 CURXES: Verxes (Strong Island) — good Lord this is obnoxious. In such a way as to keep my attention. Strident synthpop with Roberta Fidora's vocal, beating you around the head while keeping structure. (They started as they meant to go on.) "Haunted Gold" and "Avant-Guarded" (above) start proceedings right in your face. The single "What You Want" (above) is rather easier listening and "Further Still" is almost nice. "Ghosts" gets back to the shouting. The rest proceeds; "Spectre" is a particular winner to my mind. Even the nicer bits aren't interested in your comfort at any point. The album is ultimately, though, worth grating your ears with. Looking forward to more.