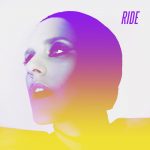 CRYSTAL: "Ride"; "Ride" (All-Night Remix) — "Synthwave" is a Bandcamp tag that mostly means "I can't find a vocalist". In musical terms it sounds like frenetic synth-lead and Linn drum film themes and has similar graphic design. Kung Fury was frickin' awesome (once), but. I go past the stuff every time. Unless it has a vocalist, in which case it suddenly works. This single claims to be "Knight Rider/Blondie mashup" and it delivers. I could ask for little more.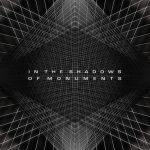 VILE ELECTRODES: In The Shadows of Monuments — Anaïs Neon's vocal is strong, individual and striking; "The Red Bead" is like Shirley Bassey soundtracking the synthpop James Bond. (With a riff not a million miles from the KLF.) The music is catchy enough and showcases the voice very well. They're synth collectors, and insist on playing it all in real time (per "Re-Emerge" live in the studio, above). There's a previous album and a pile of EPs on the Bandcamp; previous single "Empire Of Wolves" is also above.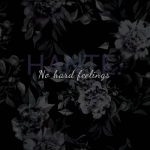 HANTE: No Hard Feelings (Synth Religion) — solo singer-songwriter-producer Hélène de Thoury brings the mopey darkwave synthpop with shining depth to the orchestration of the melodies and wash. Above: "Living In A French Movie" from this EP and "Noir" from her previous album This Fog That Never Ends (she made the videos too) and "Hate vs Love" at Wave Gothik Treffen in May this year .