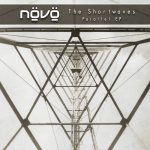 NÖVÖ: The Shortwaves — Parallel EP — single of the title track of the album, reviewed here previously. I thought the A-side mix was the 7″ edit, but it's actually the 7′ (seven foot) edit … not sure it would work on a 7″ (remember when industrial came on 7″ singles?) but Laurent Boudic has put a decent structure on it. This is not catchy in a single sort of way — it's much more about building an atmosphere of a time — but the mixes are an interesting take on a fundamentally good album track. B-sides "Interfearence" and "Zero Zero" are also worth the time.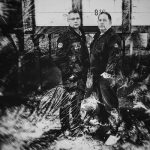 DISTRICT 13: "I'm Moving On"; Dark Memories EP — some more subtle EBM. I wasn't sure about the voice (too strong in the mix), but it works very well on "I'm Moving On" and provoked me to try Dark Memories a second time, at which point I got it a lot better. There's also the first "demo album" See You Again, which most reminds me of Wolfsheim. A more considered industrial pop. Above: "I Am" from the EP.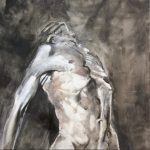 ADHERE TO FORM: Departed (Sinis) — one guy, Robert Eagleson, doing mopey industrial on his old synth collection like we wish we'd done it in the '80s. The songs do a reasonable stick of wanting to be Gary Numan or (much more) John Foxx. Nice ones: "Move In Time", "Conflict". Sometimes the songs get buried under the production, e.g. "Alone". But worth a couple of listens through. Above: Adhere To Form live in January 2015.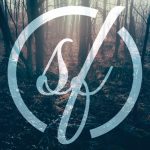 SEATTLE FIX: First EP — swirly dreampop on guitar, bass and drums, with strong songs in the swirl. The drumming is fancier than I'd expect for the form but works marvellously — most people doing this would have just used a drum machine, and with not nearly the variation. Give this a spin, or catch them live around Melbourne. Above: live in the studio, 2013.