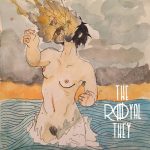 THE ROYAL THEY: The Royal They (King Pizza) — "It doesn't make you any less of an insufferable cunt!" shouts the singer, starting as she means to go on. Post-hardcore indie rock like from just before grunge hit, with range from screeching garage punk to jangle pop. There's considerable sonic contrast and variation along the way (e.g. "Laurels", which admittedly is a bit louder on the record than the acoustic session above) but it all hangs together. You'll enjoy this. Also check previous singles LongLady and Tank House.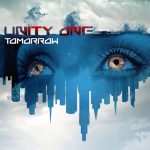 UNITY ONE: "Tomorrow" (SkyQode) — a good solid dancy EBM pop single and catchy with it. Really takes off just after first chorus. The instrumental version shows the song off well. B-side "I Don't Need The City" is an excellent tranced-up Neuroticfish cover. From the forthcoming debut album. Also check their 2012 single "Infrared". Their EBM "Blue Monday" is fun as well.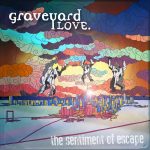 GRAVEYARD LOVE: The Sentiment Of Escape — Auckland synthpop artist Hamish Black and friends. The basic schema is drum machine and synth bass (there's an occasional bass guitar) with vocals and guitar coming and going on top and pulling you along through the landscape with it all, slightly disoriented. The first track is the atmospheric noise introduction, so start at the second track "Dynamism of a Getaway Car", which is a reasonably representative starter. Above: "Dance Dark at the Dead Disco", "A New Start" and "Me I'm Not Myself" from their 2013 EP Dissociate and there's lots more on the Bandcamp.