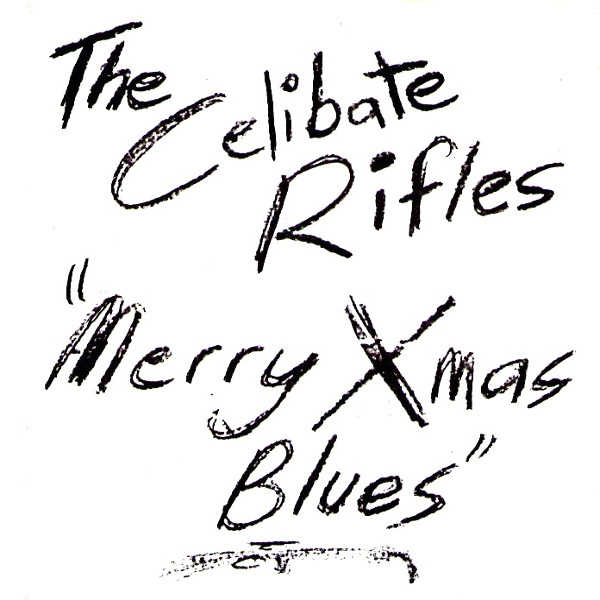 Today, have 'Straya's finest Christmas carol:
And the B-side "Summer Holiday Blues" for the rest of January, though it's weirdly absent from YouTube (but present on Spotify, and there miiight be a copy here).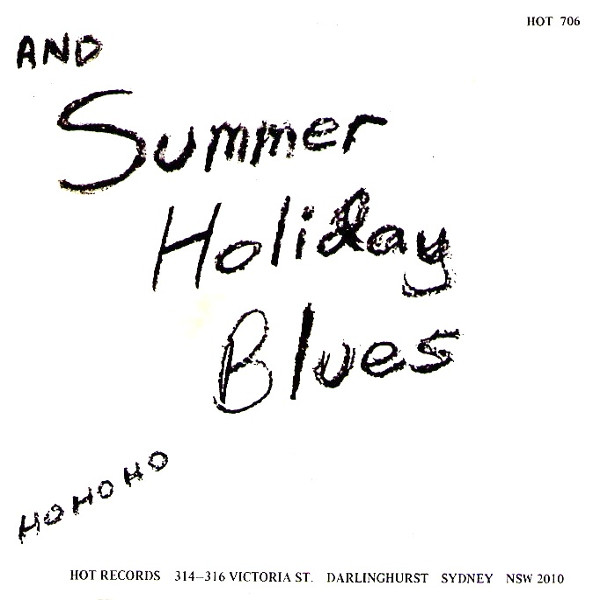 (of course I bought the 7″ shortly after it came out)
Here's something you probably haven't seen before even if you're a Rifles fan: the original lyric insert!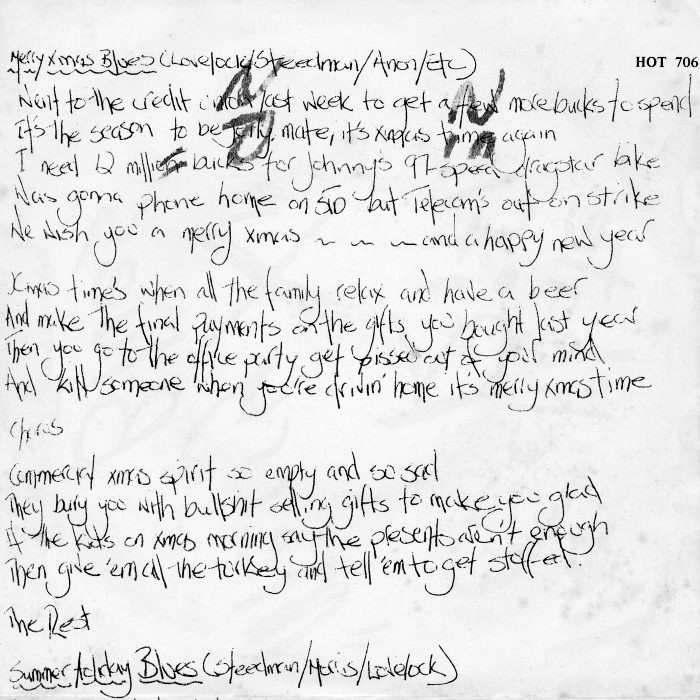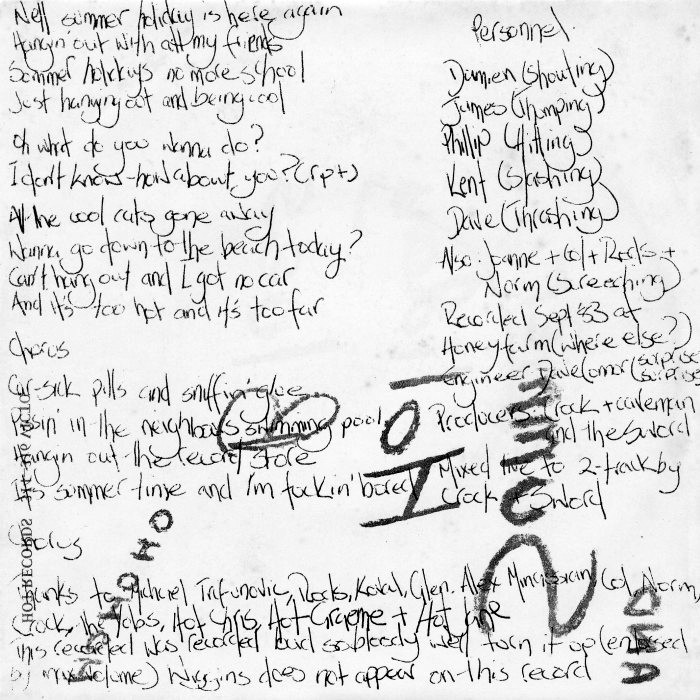 And meeerry fuckin' shitscram to all, and to all a good night!