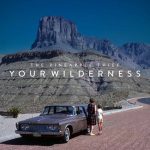 THE PINEAPPLE THIEF: Your Wilderness (Kscope) — "post-progressive," which I thought was a term meaning "prog but you're allowed to program loops in Ableton on it." This appears to all be musicianship, though. It's intricate and long-winded (though most tracks feel shorter than they in fact are) but has a really nice, nuanced sound to it. Main theme is broody mopiness. Above: first track "In Exile," which is pretty representative.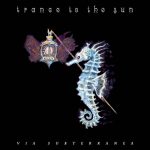 TRANCE TO THE SUN: Via Subterranea — dreampop with an emphasis on the "pop"; first track "Max Mystic" makes its case immediately without undue faff. (And that's even with it being, at 4:51, the shortest track on the album.) Real muscle and not just atmospherics (though you can still tell they were a Projekt band with a not-so-secret goth past). Find of the day. Above: "Max Mystic". There's several albums more on the Bandcamp.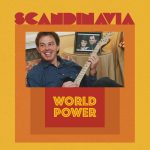 SCANDINAVIA: World Power (Artefracture) — punky new wave power pop. It's very catchy, clever, quirky and competent as songwriting. "Ideology" is a very effective single. Above: "Chandler Bing", "Intelligent Hip-Hop".