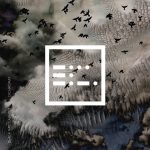 BLACK NAIL CABARET: Dichromat — synthpop noir with the cabaret side the name promises. A comforting dash of precision decadence in these dark times. Personal favourites: "CO", "Therapy", "We Like To Suffer", "Minor Panics". The additional versions on the EP of "We Like To Suffer" are also worth your time. Also check their own Bandcamp. Above: "We Like To Suffer", "Therapy".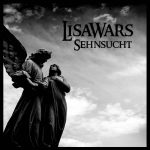 LISAWARS: "Sehnsucht" — a new single released just before Christmas. Less on the Neue Deutsche Welle revival side and more on the angsty German post-punk shouting. If you liked "Schlafen" you'll like this. And it's free, and their entire catalogue is pretty cheap on Bandcamp.
LUX FOR THE MONSTERS: "Reconsider"; "Annie"; "Dust"; "Panic"/"Inside Revolution" — a series of boppy synthpop singles from a French band. The sound is more sparse than lush, but the songwriting more than carries it. Above: "Reconsider", "Dust", "Panic".