Ithaca residents and our co-conspirators Elizabeth Sandifer from Eruditorum Press ("If capitalism is a dead beast, we're David Cameron"), Meredith Collins from Along came a Cider and Alex Reed from Seeming have issued the weightiest political declaration that could possibly happen on 20th January, 2017.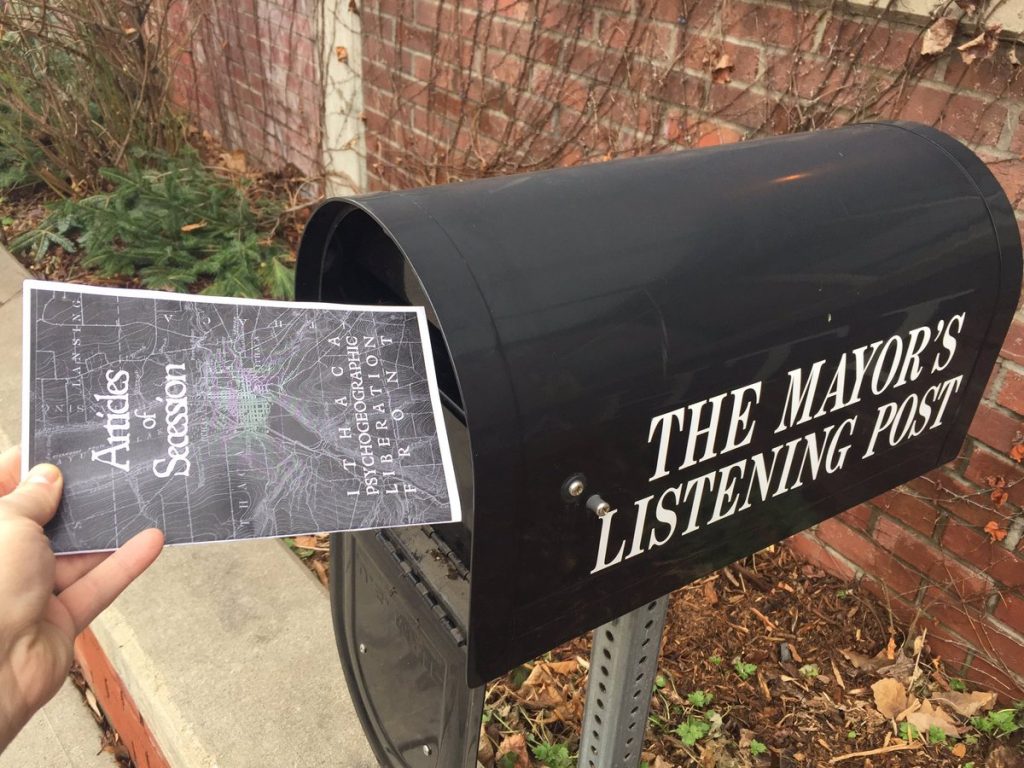 We secede from capitalism, money,
and jobs, recognizing them as
arbitrary impositions on the
instinct towards community and
mutual obligation. We insist in the
face of all evidence that love is a
sufficient foundation. If necessary,
we secede from evidence.
The track is a name-your-price download on Bandcamp (anything above $0 going to local charities) and includes the zine they distributed today.
We secede from irony. Sincerity
will pervade even our lies, and
especially our lies.
Live in a couple of hours is an auction for the one physical copy of the zine they didn't hand out today.

We proclaim a new Ithaca, a
shining city in a gorge, free and
eternal. You are hereby granted full
citizenship, wherever and whoever
you are. You need not join us, for
you are already here. We are
already there. You did not need us
to tell you, but we are happy to.
This has always already happened.
---
Update: Rocknerd does the job again.