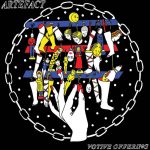 ARTEFACT: Votive Offering (Adagio 830) — debut album from a goth-leaning Welsh post-punk guitar band with anarchopunk and folk-punk influences. The proper punky dry demo-tape sound, rather than an excess of production: it sounds like you're there. My favourites: "Siren", "The Morigan", "War" and "Votive Offering".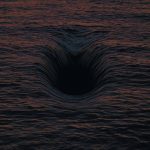 RITUAL HOWLS: Into The Water (Felte) — drum machine goth rock with a bit of Morricone and the singer doing his best Pete Murphy. "Scatter The Scars", the first track, is a really good one. "Bound By Light" and "Park Around The Corner" also do well. Above: "Scatter the Scars", "Going Upstate".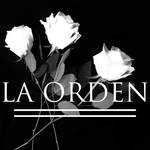 LA ORDEN: Demo — Texan guitar post-punk in Spanish, heavily to the punk rock end of the spectrum, with ethereal vocals. The songs are good, hook-laden and catch your attention immediately. This is a great demo EP and leaves me wanting more. Find of the day.