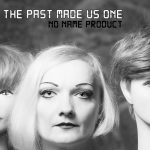 THE PAST MADE US ONE: No Name Product — minimal-synth pop leaning darkwave with some lovely tunes. I like their way with a melody. The music sometimes sounds restricted by the minimal synth instrumentation; I'm hearing some of these songs ("The Longing", "The Quest") how they'd suit jangly guitar, bass and a drummer. But this is a good album by a fundamentally sound band.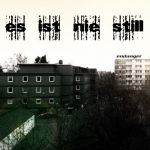 ENDANGER: "Es Ist Nie Still" (Infacted) — pretty good EBM synthpop, and I have no idea what more specific to say about it. They've been around a couple of decades, though the past few years have mostly been singles on Infacted. It's times like this I realise I'm listening to the wrong genre not to understand German. It sounds like a good single and is worth a spin, probably! And I have twenty years to catch up on.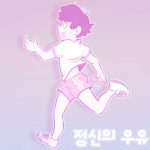 POMIGATO: Soul Milk — indie Korean synthpop, starting from a pure pop base and going off at every angle it feels inspired to. It's like pop but distinctly weird. (Particularly on "UN제어ABLE", which is a good place to start. "RE_충전" is a bit more normal. And "((PRO_주역)길항근)" is really very nicely funky.) A surprising and pleasing find. Also check the previous EP, "Rainbow Oncology".