Mark E Smith reading the football results on BBC Final Score is one of the greatest moments in the history of television. You can keep your Live Aid and Moon Landing, this is why John Logie Baird got out of bed in the morning #RIPMarkESmith https://t.co/23afxa15wQ via @youtube

— David W Poole (@DavidWPoole73) January 24, 2018
Well, fuck. I'm pretty sure he rated the BBC having an obituary ready. And Manchester Evening News, of course.
I'd heard rumours earlier today with no confirmation, but I saw Peter Hook's tweet and went "fuck."
When I was a teenage post-punk nerd aged 16 or 17, my three favourite bands were The Fall, Cabaret Voltaire and New Order/Joy Division. I could nerd for Perth about these three bands. (In the face of stiff local competition.)
I must confess: I didn't get into the Australian indie rock much at all until I started writing about it. It was British post punk all the way for me at the time, and preferably something Northern. The North will rise again.
I'd heard the Fall hammered on the local indie shows on 6-UVS and 6NR that I sought out like a desperate musical sponge. They were in the air at the time, I don't remember any particular DJ pushing them.
The first Fall record I bought was "The Man Whose Head Expanded". I got the album it wasn't off, Perverted By Language, a bit later. I didn't quite know what to make of it at the time. But I grasped its importance.
Whereas that was my first and always favourite Fall album, objectively it's not the best Fall album. That would be Hex Enduction Hour, two albums before. I most fervently recommend the Wikipedia article on it, which I helped slightly in getting to featured status.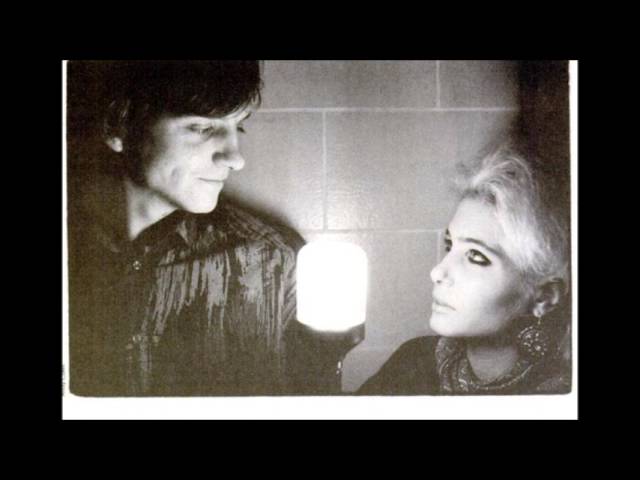 I listened through the eighties, as Brix did her best to drag Mark kicking and screaming to popular acclaim. He wouldn't have the status he has now without her hard work. (Sure love to hear her doing music again.) I liked them … less and less. There were sufficient flashes of brilliance to reassure me, but not enough full-album "HOLY SHIT".
Brix quit. The band visited Perth in 1989? 1990? One of those. It wasn't the band I'd have crossed the country to see. It was okay.
1994, I was buying singles off The Infotainment Scan. Later decades, I paid little notice. Most bands have one or two albums in them, the Fall had given me several. I wasn't going to fuss.
I was pleased to see this tweet just now with Smith's 2004 NewsNight interview on Peel. Turns out Peel did influence Smith — by playing German prog rockers at him in the early seventies.
.@StephenSmithBBC dug out our memorable #newsnight interview with Mark E Smith from 2004 pic.twitter.com/tsJpIsXbA4

— BBC Newsnight (@BBCNewsnight) January 24, 2018
I'm frankly amazed Smith made it to sixty. He was a speed hoover from his teens, not to mention the beer and cigarettes. At fifty he looked seventy.
The final interview with Mark: I can clear a pub when I want to.
Tom Cockram got the scariest photo I've ever seen of MES. With a beard. Horribly suited him, too.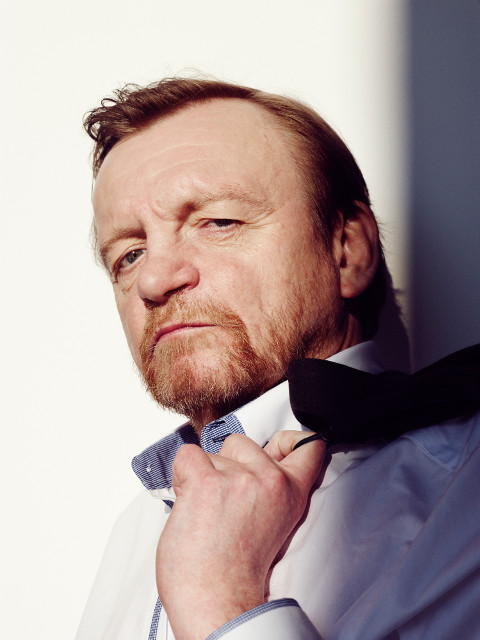 I've had a tab with several Dangerous Minds posts on the Fall open for a few months now. Here's the tag.
Marc Riley was quite magnanimous, given Smith wrote two or three songs of personal attacks upon him. ("The Man Whose Head Expanded", "Hexen Definitive/Strife Knot", "C.R.E.E.P." — though all of these are debatable and debated.) edit: and "Hey! Marc Riley" (on the 2011 extended version of This Nation's Saving Grace) which eventually became "Hey! Student!"
The only and correct Fall website is The Annotated Fall, where anoraks like us dissect the allusions in the lyrics. I said in the '80s that Paintwork by Brian Edge was a workmanlike potted bio, but the only Fall book actually worth having would be the complete lyrics with annotations. This is that.
I've been hitting Spotify hard for the Fall collections, since Merlin got so many Fall songs pulled from YouTube. There's a singles 1978–2016 collection just out. That Record Collector review talks about MES's "parlous health."
I have no idea where the photo of an amazingly young Smith at the top of this post is actually from. (I steal photos for Rocknerd like some sort of fanzine editor.) Anyone know?
I respectfully propose, once a year, every year, we have National "Talk Like Mark E Smith" Day.

— ben goldacre, MBE LOL (@bengoldacre) January 24, 2018
He's already sacked four angels and a saint. RIP MES

— I am Will (@glasscanyon) January 24, 2018
You can be sure he was never older than this in his head.