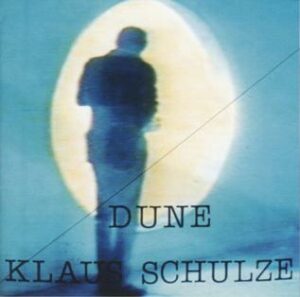 Responsible for a stunning sixty-plus albums over six decades it is obviously impossible to give an appropriate tribute to the recently (26 April 2022) deceased electronic musician and producer Klaus Schulze. We should reasonably expect that sizeable books will be released in the near future which in themselves will only provide a summary. With a musical career that begins in 1969 as a drummer in the early electronica band Tangerine Dream (who, after 55 years, are still active) playing on their debut album, Electronic Meditation (1970). Schulze would soon begin a solo career with prodigious output and a style that would place his name alongside others such as Vangelis, Jean-Michel Jarre, and a subset of Brian Eno's experiments. The atmospheric sounds of Shulze's music would have an enormous influence on more contemporary ambient, trance, as well on film soundtracks, which he provided for Body Love (1977), Barracuda (1978), Next of Kin (1982), Angst (1984)
Attempting to provide an overview, it is reasonable to begin at the beginning, with Schulze's debut solo album Irrlicht (full title Irrlicht: Quadrophonische Symphonie für Orchester und E-Maschinen, "Will-o'-the-wisp: Quadraphonic Symphony for Orchestra and Electronic Machines"). Innovative, and broadly fitting into the style that Schulze would become famous for, Irrlicht is especially notable for being produced without a synthesizer; one would appear for the first time with Blackdance (1974). Other notable albums of the period would include Timewind (1975), which included references to Wagner on the two title tracks and were the first to feature a sequencer, the acclaimed Moondawn (1976), and X (1978) which was a concept album of six figures influence on Schulze, namely Friedrich Nietzsche, Georg Trakl, Frank Herbert, Friedemann Bach, Ludwig II von Bayern, and Heinrich von Kleist.
Dig It (1980) was the first digital album, followed by Trancefer (1981) which showed a distinctive stylistic change toward more popular tastes, which eventually led to a notable loss of innovation by Inter*Face (1985), but also eventually led to carving a niche as an early and popular trance musician with En=Trance (1987) to Dosburg Online (1997) and Kontinuum (2007), new-age music such as The Dresden Performance (1990) (despite Schulze disdain for the genre), and sampling experimentation found in Beyond Recall (1991) and The Dome Event (1991), the latter so-named for the live performance at the Cologne Cathedral, and electronic operas like Totentag (1994). Also of note are several albums released under the alias Richard Wahnfried from 1979 to 1997, the name "Wahnfried" being that of Wagner's villa in Bayreuth and which translates as "Peace from madness". Perhaps the most notable album under this name is Tonwelle (1981) which had a more significant mainstream rock influence.
In the 2000s and 2010s, Schulze re-released a number of his albums from the decades previous along with previously recorded material, a number of live albums (including Big in Japan (2010)), and notably began collaborations and concert performances with Australian singer Lisa Gerrard from Dead Can Dance (e.g., Dzi?kuj? bardzo (2009)), famous for her vocal range and use of glossolalia. Over the years Schulze had participated not just with the aforementioned Tangerine Dream, but also with The Cosmic Jokers, Go, and the 80s synth-pop band Alphaville. Nevertheless, he was still producing studio albums; his final album Deus Arrakis (2022) has a release date of 10 June.
Reviews are inevitably personal and some would have good reason to criticise what I've left out in these briefest summaries and mere mentions of Schulze's amazing output. Personal favourites for myself include his SF-inspired albums such as Cyborg (1973) and Dune (1979), the aforementioned Kontinuum (2007), and Mirage (1977, but especially the 2005 re-release with "In cosa crede chi non crede?"). Even for people who do not care for atmospheric electronic music (and some could, rather unfairly, describe his contributions as "aural wallpaper"), there can be no doubt that Schulze loved music, sound, and rhythm. In a 1998 interview once he showed a beautiful glimpse of the soul of a man who believes in this, and the final words here must be his: "music only can do on its own is just one thing: to show emotions. Just emotions. Sadness, Joy, Silence, Excitement, Tension. All this is not much I must use many words about… Because this is indeed a 'universal language'".