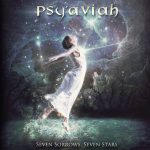 PSY'AVIAH: Seven Sorrows, Seven Stars (Alfa Matrix) — EBM with a good pop sensibility and various guest vocalists. Psy'Aviah have never quite grabbed me previously, but this new album caught my attention. Heavier on the pop angst than the dancefloor thumping; some tip over into slight cheese, but not fatally. The video above is "Frozen", and here's a track by track interview.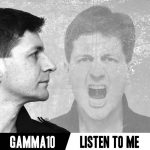 GAMMA 10: Listen To Me — instrumental EBM with samples. Does a pretty good and interesting job, actually. There's way too much synth instrumental that's clearly such only because they didn't have a singer; this does rather better than that. He's got a few more albums of this stuff too.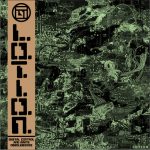 L.O.T.I.O.N.: Digital Control And Man's Obsolescence (La Vida Es Un Mus Discos) — one from last year. I am only putting up with these Cookie Monster vocals because donjuan-auxenfers rates it. Aaaand it's pretty good even given the vocal effect (I think it's an effect). Like if hardcore punk had gone industrial at the end of the '80s rather than industrial going metal — a trick I don't recall hearing done quite this way before. (I mean, Atari Teenage Riot and much of the late '90s, but this is much punkier.) They describe themselves as Nitzer Ebb meets G.I.S.M., which sounds about right. Or maybe FLA, but today I suspect you could play me anything and I'd say it was Canadians from the '90s.