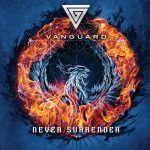 VANGUARD: Never Surrender (Infacted) — EBM is rather closer to '80s Hi-NRG disco than its proponents will generally admit. Ian Levine with an Access Virus and a shouty bloke on top. Probably more angst. Never Surrender doesn't do anything new, but it's very accessible pop with strong song structures, and making every side an A-side. Good and representative: "A Different Story", "They Are Watching" (above).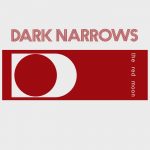 DARK NARROWS: The Red Moon — late '70s/early '80s quirky New Wave. They're pretty darn sure of their '80s goth-pop influences, but the quirky New Wave is what I'm hearing. I found the first track "Almost A Sin" a bit annoying, so start at the second, "Kolkata", and the fifth, "Eight Hundred and Sixteen". Check also the previous album Dark Narrows, which is longer on the '80s goth-indie.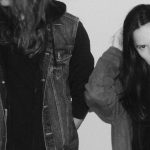 NAVVI: Omni (Hush Hush) — synth duo doing dreampop landscapes with breathy female vocals. The songs are strong and have a beat. Above: "Close". Also check out their set for KEXP, below.