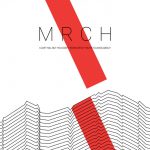 MRCH: I Love You But You Don't Know What You're Talking About — indie pop with guitar, drums and electronics. Suitably crossing '60s girl group pop with '80s and '00s dream. Sweet songs with breathy vocals, well-recorded and arranged. This is a quality production. Above: "Spin" and "Ruins" from the EP. Also try the single from last year, "Validation".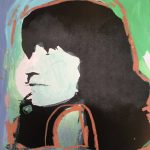 CHELAN: Vultures — They seem to be filed as "indietronica", but the thing I notice first is the powerful vocals, and the second is how the drums emphasise them; the instrumentation is just accompaniment in the face of this, though subsequent listens show the attention paid to it. They're working on an epic scale here. Apparently they make sure this stuff can be played live. This is a impressive record.
They've been recording ten years, and this is their fifth album; the fourth, Equal Under Pressure, is also on Bandcamp and is along the same lines, though much more about the synthpop; the voice has come way forward on Vultures. Above video is "Before It All" from Equal Under Pressure. It's disorienting hearing as sweet a song as "Before It All" after an album like Vultures …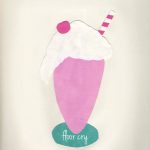 FLOOR CRY: "Strawberry Milkshake" — homemade guitar and synth indie pop. This is a ridiculously bright and uplifting tune and it makes its presence known as a single. The lyrics are not quite as uplifted, and the preceding album Caterpillar Daydream shows considerable emotional range in its quiet, retiring dreampop. You should listen to both, and last year's Fountainhead. Above, Floor Cry brings you some quality Canadian content.