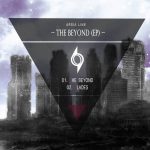 ARSIA LINE: The Beyond — straight-up unabashed witch house, in the wild, in my reviews! May or may not have lasting qualities, but it's certainly pleasant enough for eight minutes. Spooky darkwave sounds (witch house is the new darkwave) with triphoppy beats and an oppressive atmosphere. There's also earlier singles "Ridin Spinners" and "Sink To Sky" and an album, BlΛCK WALL. Above: non-record track "The Cage".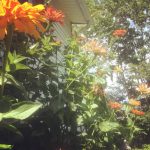 THE PRIMARY COLORS: Odds, Ends, Beginnings — indie psychedelic garage guitar rock with a nice resonance to it. Just the sort of thing we were gleefully reviving in the '80s. They're pretty solid in the songs department too, even given to noodling as they are — "Rosalyn's Song" is a great start. I enjoyed this one a lot.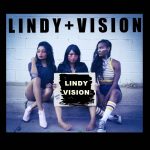 LINDY VISION: Lindy + Vision — "Black Native angular post-punk" is the most promising set of words you'll hear today. Three sisters who grew up on Motown but pretty clearly consumed a whacking dose of post-punk somewhere along the way to form an "indie-electro new wave rock band". The recording is not great, but the strong songs kept me listening all the way through. If you liked the 2000s post-punk revival, this'll be just your bag (I'm sure I can hear Interpol and Editors in there). Above: "Stop Moving" and "White Horse" from the previous album, Luck + Life. There's also their first EP, Pink + Black, which is actually even more angular. Find of the day.