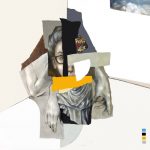 MAGANA: Golden Tongue (Audio Antihero) — acoustic guitar songwriter's music with scratchy vocal. This works really pretty well; doesn't stand out on first listen, but very much does on second. Title track "Golden Tongues" rocks out, effectively doing soft-loud for the whole set. Start at "Inches Apart", but listen to the other three, this EP is a nicely varied introduction. Above: non-EP track "Pages" live in the studio.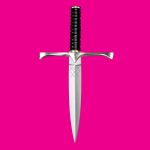 NIGHT CLUB: Requiem For Romance (Gato Blanco) — new wave disco synthpop with a speaker-stabbing beat that's not afraid of cheese in the pursuit of a hook and gives you a full platter thereof. The single "Bad Girl" (above) is fluff, but the sound is representative. There's a couple more albums on the Bandcamp.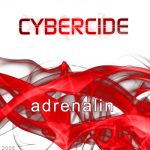 CYBERCIDE: Adrenalin — expanded rerelease of their first album from 2006. They sound like early 2000s Slimelight goers who want to be VNV when they grow up and are doing not too bad a job of it. Good solid pounding trancy futurepop EBM just the way we liked it, with decent songs on the sound. Start with "Searchlight" and proceed, this is the stuff. Above: "Exocet", from their first gig in 2006.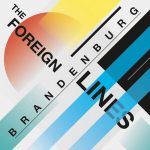 BRANDENBURG: The Foreign Lines — post-punk revival early 2000s style from Moscow. Their stated ambitions for this album included "Fugazi, A Certain Ratio, Spandau Ballet and Duran Duran"; thankfully it sounds like Joy Division fans on guitars with a good grasp of melody. Start at "Distraction" or "Belgium". There's several more records on the Bandcamp. Above: "She's Going Down" from 2011.