The latest works from bands who've been around a while.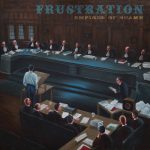 FRUSTRATION: Empires of Shame (Born Bad) — post-punk of the variety that was just punk rock a couple of years on. Not quite post-punk revival. (Though "Mother Earth In Rags" reaches into the post-punk era proper.) A satisfactory punk rock noise. A pile more albums on the Bandcamp.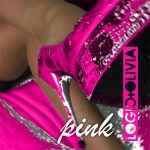 LOGIC + OLIVIA: Pink (Infacted) — EBM synthpop. First track "To Be A Man" is a winner here. The vocal is very Covenant in both melody and style. Starts slow, gets into the early 2000s trancier EBM in the last couple of minutes. Further tracks (e.g., "Another Rainbow") show he is indeed trying to sing like Eskil Simonsson. Not that there's anything wrong with that. "Because Of Your Smile" starts with a really pretty good beat. The album's songs are OK — they're trying to be bigger and more wide-angle cinematic than they can probably sustain — though the sound is excellent. Above: "Because Of Your Smile".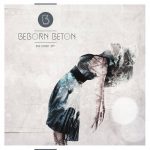 BEBORN BETON: "She Cried" (Dependent) — a new single from last year's album A Worthy Compensation. They still have it. More the industrial end of synthpop than the synthpop end of industrial. This has an excellent chorus with a sticky hook, and leads from and to the verse melody nicely; you'll keep moving for the whole song. As well as the remixes, the first B-side is a cover of "The Black Hit of Space" by the original Human League.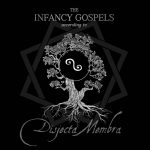 DISJECTA MEMBRA: The Infancy Gospels — the evidently correct cross of New Zealand post-Xpressway noise and the excessively musicianly variety of industrial goth. (With a "neofolk" tag, but oh well.) The seven-minute title track is so Doors it's clear they're thinking of Fields of the Nephilim. "Lilitu" is a bit like that too, the drum machine sounds like not the right instrument in place of drums. "Madeleine! Madelaine!" is the nice pop piece. They have and try to have some stylistic range. This succeeds.