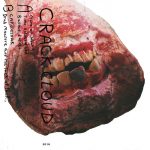 CRACK CLOUD: Crack Cloud — This caught my attention from the first note of "More of What", as something tagged "post-punk" that gets into the funkier style of the time, something you hardly hear attempted these days. Work that bass! And yelped vocals! Avoids quirk by being impassioned.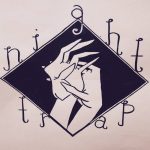 NIGHT TRAP: "Someone Like You/Looking Glass" (Little Gem) — uptempo straight-up synthpop single. "Someone Like You" (video above) keeps things moving from the first note; simple, but well-structured and effective. Really takes off at the bridge. It's five and a half minutes and doesn't feel like it. Not quite like "Temptation" by New Order, but in that vicinity. "Looking Glass" is angstier but gets to the beat. Also check the Soundcloud.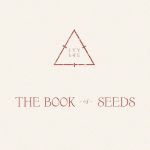 IVY FAE: The Book Of Seeds — if I were the sort of person to tag things "unrepentant witch house", this would probably be one. Atmospheres with a beat — dark ambience, synthetic beats, disconcertingly processed vocals, lots of messing with the sound in the service of effect, decent songwriting and composition. This is the sort of thing that amazes me how good a first homemade album can be in 2016. Favourite tracks: "Ground", "Icy Clouds", "The Between". That's her up in the top image.