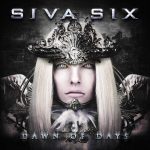 SIVA SIX: Dawn Of Days (Alfa Matrix) — the crunchy noisier end of EBM industrial, from Greece. Growly rather than clear vocals, though thankfully not cookie-monstering. A concept album about the apocalypse. Good sounds and effective beats all through, and some catchy air-punching singalong choruses. Best tracks: "Daylord", "Apocalypsis", "Superstition". Out 11 November, or you can read an interview and hear a full preview stream here.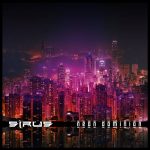 SIRUS: "Neon Dominion" (Digital World Audio) — another single off Satellite Empire and it's a nice one. A gentle well-structured trancy pop song with male/female duet vocals. (And cookie-monstering in the bridge, but oh well.) The most subdued track on the album so maybe an odd choice for a single, but this is really surprisingly pretty.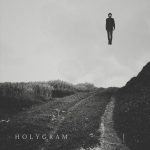 HOLYGRAM: Holygram (Oraculo) — post-punk revival, driven by the bass, with the guitar floating on top; "wavy postpunk", as they describe themselves. You'd think "Hideaway" was a more subdued Interpol track, and the bass sound is lovely. "Still There" is the same sort of thing in uptempo style, reminding me of Modern English on their more energetic outings. Also available on limited 12″.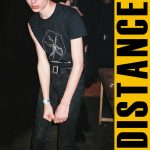 RENDEZ-VOUS: Distance (Avant!) — guitar-based post-punk. "Distance" is okay (I like the bass), but "Workout" is an excellent song and the one I suggest you start at — bouncy and well-paced with a bassline on springs (love the sound), Bansheeish guitar wash and the vocal working with the rhythm. "Euroshima" makes fast synth work with the formula. "Demian" could be an indie synth single from back in the day. This is an excellent EP. Above: "Distance".