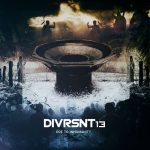 DIVERSANT:13: Ode To Inhumanity (SkyQode) — yet another band led by Arsenio Archer, with an extended love letter to 1990s industrial, the sort that put a bit of guitar on the songs for flavour in those grungy times. Explicitly references Front Line Assembly, Skinny Puppy, Velvet Acid Christ and implicity a whacking dose of Nine Inch Nails — particularly on the trilogy of "Kill Progress"/"Power Elite"/"Kontrol", which catch the ear with the steady "Closer"-paced beat. Best tracks to my liking: "Man Made God", "Human Recoil" and "Power Elite".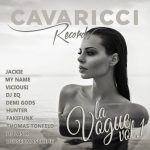 VARIOUS ARTISTS: La Vogue Vol. 1 (Caravicci) — a nice slab of French house music. I can't tell any track apart from any other, but I was playing it while writing about blockchains today and it was pleasant background doof with no terrible bits. Give it a spin.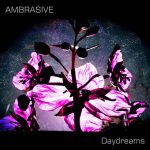 AMBRASIVE: Daydreams (Syn/Drome) — I don't have a proper review for this one either, but it's a nice album of instrumental trance, if you like that sort of thing. I do.
DRAWNSWORD: Ghost; Still Too Few — classic rock songwriting in an early '70s mould, but with up-to-date instrumentation and recording quality. (Remember all that adventurous early '70s songwriting with mediocre to terrible recording … it's a blessing on these records to be able to hear everything.) Quirky, but not in a way that irritates me even slightly. I particularly like the Rhodes-like keyboard. The parts of the songs frequently sound like they shouldn't go together, but do. Ghost from October definitely sounds like a progression from the August EP Still Too Few. See also this interview. Above: "Mirrors" from Ghost, "The Spirit of La Masia" from Still Too Few.