So many really good records piled up here to tell you about, but between finishing the damned book and a cold this week, I haven't been able to manage coherent thought. Hopefully these will tempt you to click and listen. Maybe I should pretend I'm writing about wires.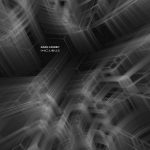 AIDAN CASSERLY: Incubus (Werkstatt) — the Irish musician, not the Californian comics artist. Lush and accomplished cinematic synthpop. I'm hearing a pile of now-obscure early Mute bands in this and trying to identify who the hell his voice reminds me of. He has the key ingredient of synthpop down, though, i.e., it's actually all about the voice. Particular favourites: "Here Come The Dolls" (a synthpop showcase for the duet vocals with Kriistal Ann; the saxophone works too), "Funeral for Two" (the pieces shouldn't go together but they do), "Slow", "The Void". He has a catalogue back to 2009, both on his own and with Empire State Human, and a Soundcloud.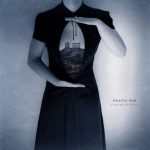 KRIISTAL ANN: Cultural Bleeding (Wave) — last year's album from Kriistal Ann, who sings on a couple of the tracks on the Aidan Casserly album up there. This is strong, dark and harsh synthpop with emphasis on the songs; the synth is minimised but not excessively minimal. My favourites: "Fall Of Misery", "Un Étrange Baiser", "Fading Lights", "Antigone". Above: "Deadly Insight", "Antigone". There's a nice interview here. You may also enjoy Liquid State by Mode In Gliany with Kriistal Ann.
DRESS YOUR HEADPHONES: Net Pair, My Growing Faults — Net Pair is the variety of indie pop that starts in motorik-sounding major-key Krautrocky influence. I particularly liked the instrumental intro "Repaint", the one after it "S K V R N S K" (not quite in the same style but seems to form a matching set), "Ivories" and "Melting" (endearing indie pop of the heart). My Growing Faults was released the same day; it's clearly the same guy, but starts rather noisier and more abrasive and continues that way. This is a pretty good pair.