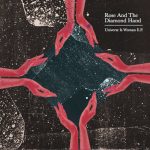 ROSE AND THE DIAMOND HAND: Universe Is Woman (German Shepherd) — old-school post-punk goth rock with real drums from Manchester, led by Rose Niland and her excellent voice. The songs and playing are good and the recording is clear. Above: a live version of lead track "Icicle". Also check Niland's earlier EP From Now, though this is much improved.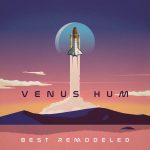 VENUS HUM: Best Remodeled (Mono-Fi) — electronic pop, more diverse ingredients than the usual run of synthpop and happier to draw more directly on R&B. This is a remix collection — and every track would make a good single — but serves as a pretty good introduction; there's a pile of past records on the Bandcamp. Above: "Hummingbird", "Surgery in the Sky".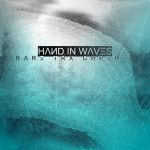 HΛИD IN WΛVΞS: RΛrΞ Trx Chptr I — witch house, in the sense of 80bpm trance. ("Hope" reaches a bit more of a pace.) Five slabs thereof, with another, "Hailstorm", available as a single. Surprisingly beautiful.