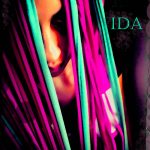 IDA: Ida — There are several bands called Ida; this one is from Buenos Aires. Not outgoing but not twee synthpop with a quiet female voice. The sound is a bit anaemic, but the songs are muscular enough that I played it again as soon as it finished. "Despierta" and "Niebla" are particularly striking.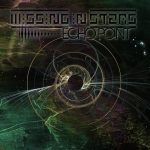 MISSING IN STARS: Echo Point (Splendid) — some guy called Dan from Wisconsin. Industrial EBM pop that pays attention to all parts of that. From the first song "Frail," he's bringing out the songwriting chops and structural interest (rather than a workout intro) — bringing his best game to catching your attention right out the gate, and that's with a five-minute starter. He also knows how to write an air-punching chorus without overdoing it. (If you really want comparison points, it's clear he's listened a whole lot to Front 242 and VNV.) This is an excellent album that will reward both close listening and jumping up and down, by an artist to watch.
METROPHONA: Lotus Flower — initially-minimal synthpop with female voice that gets less minimal as it goes on. The first and last tracks are instrumental; start with the second, "Back In Time," which introduces the minimal theme with slight quirk but develops nicely. Or start with the single "Daisy" (above), which is also a winner (and the alternate versions on the single are worth your time). "Them" is a well-shaped and interesting pop song before "One," the instrumental finish. A good debut EP.