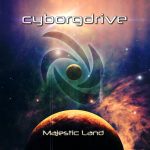 CYBORGDRIVE: Majestic Land (Amuza) — electrified disco that verges on synthwave, but takes in more influences and a wider perspective. Not quite EBM, but seems to have fans in that sphere. They've been going a couple of decades and evidently I should have heard of them by now.
A lot of tracks are instrumentals, the vocal tracks are better (though "Return to Sky" stood out for me as an instrumental). "A Place in Time" and "Stolen Innocences" were my favourites, sprightly single-shaped dance pop bristling with hooks. "Freedom Tonight" (takes its time getting going; I wouldn't mind hearing a version that's more of a dancefloor stomper) and "Cell" (reminds me that EBM is Hi-NRG in a minor key) stand out also.
Above: "Cell". There's also a sizable back catalogue on their Bandcamp.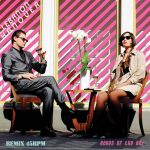 LEBANON HANOVER: "Babes of the 80s" (Fabrika) — the cover and title look like synthwave, but it's actually in the style of early '80s synthesized dark new wave/post-punk with a female vocalist. A bit of a change, given their previous records (e.g., the 2015 album Besides The Abyss) have been pretty good straight-up goth rock. The songwriting remains strong. I like this development a lot and would not object at all to an album along these lines. Above: Tobias Bernstrup remix.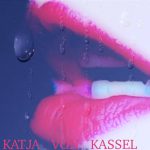 KATJA VON KASSEL: Katja von Kassel — Katja von Kassel's been recording and making videos a while, and, after an abortive major label signing that went nowhere, finally has a record out independently. "Electro-Weimar cabaret" is the complete description. Cabaret to a disco rhythm, and it works admirably: Brechtian melodies in harsh and versatile sounds to a good beat. Above: the EP in video form (a short version of "Lies"), though throwing her a few quid and spreading the word would probably be a suitable move. There's also several more non-EP tracks on her YouTube.
The bed of electronics, the pillows of broken love. You want to dance and forget everything.