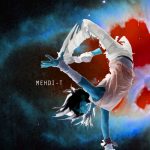 MEHDI-T: Lights In The Dark — Straight-up house music in pop-shaped containers. This is pleasant, accessible and well-done. Skip "Horse Rock (with vocals)" (though the instrumental is a good one). For when you feel like some simple and enjoyable dance music.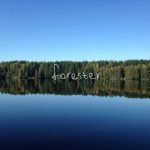 MLALE: Forester — atmospheric synthpop with dream vocals from Russia. Much in the manner of the previous single "Forest's Eyes".
Tracks to listen to: "Sadness Moment" (B-side of their first single "Miracles", and it's a seriously good one; slow and sad, with a beautiful female voice on top; start here), "We R Gloss" (vaporwave; I like what the looping voices do), "Heart & Soul" (a Joy Division cover, with female vocal and lugubrious bedroom synth production, messed with to very good effect and almost sounding contemporary to the time), "Miracles" (first single, somewhere between dreampop and vaporwave with male vocals and a strong rhythm and structure), "River" (good followup to "Miracles"; the chorus adds guitar and takes off to great effect), "Fostercare" (bassy instrumental) and "Magic" (a suitable near-closer).
This is not in any way bothering not to be odd. Occasionally slipping into quirky — the sequencing is jarring in places. There may be too much here — a pile of everything they had, not just the best of it; and too much of it sounds not so well-mixed bedroom synthpop. But the good is amazing and worth your time.
Above: non-album track "Black Sun At Sunset".