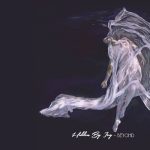 HIDDEN BY IVY: Beyond — acoustic-leaning mopey prog rock. They aspire to '80s 4AD. Most of the tracks take one phrase and hammer it into the ground. There aren't a lot of tasty pop hooks, and some of the tracks get a bit noodly and take too long to get to the point, but the sound is beautiful. My favourites: "Vision Days", "Bird". Above: "Vision Days", "A Different World".
(Finally added a "prog" category, just going back and putting things into it …)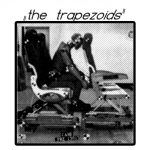 THE TRAPEZOIDS: "Cold PVC" — this is literally "Warm Leatherette" redone as being about a plane crash. A moment's amusement for the Mute and Ballard fans, good enough to play more than twice.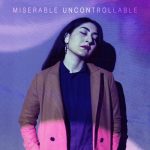 MISERABLE: Uncontrollable (The Native Sound) — tipped off to this one by fans of "folk noir", which is what it sounds like it would be. Though it goes well beyond the acoustic guitar into realms of getting as heavy as it needs to. Favourites: "Stay Cold", "Salt Water". But really, it's all good. This is Kristina Esfandiari's project outside her avant-doom band King Woman, who sound better after hearing this; Miserable isn't metal, but isn't incompatible. Above: "Uncontrollable".