I automatically staked out my life-long spot at stage right, leaning on the PA. I grabbed this spot in 1985 and shall not relinquish it.
Tangerinecat started with a super-loud electronic bass loop. They did four or five songs, long droning pieces based on loops with flute, hurdy-gurdy and vocals on top. It worked. Zheka's a fantastic singer, a ranter and belter with occasional glassware-shattering screams. As abrasive noise went, I liked them a whole lot. They have a Bandcamp.
Near Death Experience are a bunch of blokes my age being something 100% more of a conventional rock band, with very obvious songs with lots of very obvious hooks. This wasn't my bag.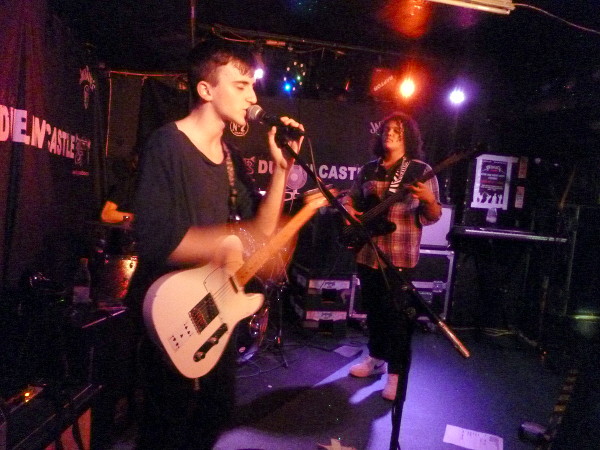 Amongst Animals were much better. They looked at first glance like young persons essaying upon being a band, though I must admit I formed this impression entirely from the bassist's new white Nikes. Three-piece indie rock. I can't pick out the individual pieces from one loud live show (though Sonic Youth and the Pixies, or things that recycled them in the thirty years since, sprang to mind), but they did it well, they were good instrumentally (I particularly liked the noodly bass playing … just the right amount of noodling for a three-piece), you can hear everything and all the words, and the singer's voice seems to do what he wants. I liked these guys straight away and their recordings are good too.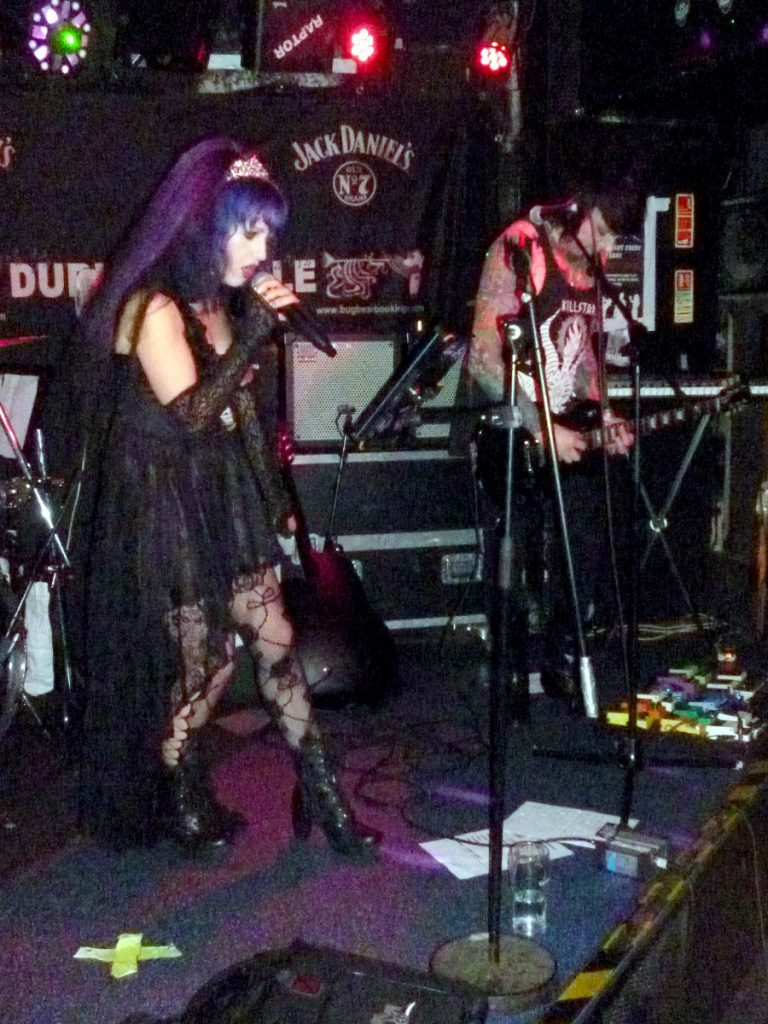 Alixandrea Corvyn has been in a pile of bands, currently Last July, and is mainly an amazingly good and versatile singer. She's done an album of classic rock songs done in goth rock style, and this is her first solo gig to promote it. They start with the audience call-response of "Werewolves of London". "Zombie" is grab the foldback and bang your head material. She does things you won't expect with songs you thought you knew well. The band is tight and have a handle on this, despite a last-minute substitute guitarist. Finished with "White Rabbit". Not bad at all for my first gig in six and a half years.
Larger photos from the evening.