These should be up on the Echozone Bandcamp in due course.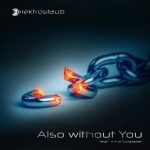 ELEKTROSTAUB: "Also Without You" (Echozone) — Hi-NRG bass and into intertwining EBM sawtooth lead lines. Vocals by Anne Goldacker of Obscyre and Wintry. The remixes are great, and you may want to start at the second track. A nice followup to "Unforgotten", and I look forward to that forthcoming album. Out this Friday (22 September).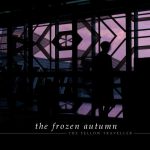 THE FROZEN AUTUMN: The Fellow Traveler (Echozone) — Italian electro-darkwave, i.e., electronic goth from before that meant trance techno. They have a good beat and you can dance to them. Also fond of a key change to indicate the chorus (particularly striking on "Your Touch"). The tracks are long but not excessively so. They've also been doing this for a couple of decades. First track "Tomorrow's Life" is a pretty good introduction to what they do; other personal favourites "We'll Fly Away," "Your Touch" and who couldn't love a track called "I Love You But I've Chosen Synthesizers." Out 3 November.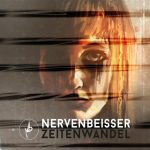 NERVENBEISSER: Zeitenwandel (Echozone) — touting themselves as Neue Deutsche Härte, though very much on the bleepy end. After an intro, "Verkehrte Welt" is a bouncy triplet singalong that starts proceedings suitably and will give you a reasonable impression of the album. Other faves: "Zeitenwandel," "Goldener Käfig," "Sien In Dein Herz" (even despite the cookie-monster vocal). Out 27 October.