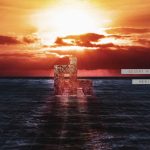 DESERT M: Meri (Different Trains) — Seeded from industrial, Meri achieves something like an instrumental post-rock full album composition. It starts in ambience with snatches of EBM sounds ("Tyyni"), then the rhythm kicks in with "Sade". The album progresses through other elements, including snatches that would be chiptune if they didn't have a proper bass sound on. Cycles back to "Tyyni" and "Sade" at the end. This works really well. "Sade" is also available in a single edit.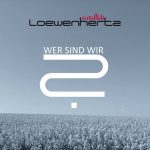 LOEWENHERTZ: "Wer Sind Wir" (Echozone) — third single from the wonderful album Echtzeit. It, uh, sounds like Wolfsheim. Specifically it's a slower-feeling (though still 128bpm) number with a mechanically thumping beat to it and a gentle tune and vocal. There's enough remixes that this is a triple (notional) CD. And bonus new track "Timemachine." They haven't done an official video for "Wer Sind Wir"; the above is live at Hamburg Markthalle, 30 April 2017.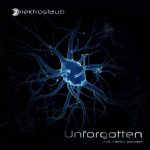 ELEKTROSTAUB: "Unforgotten" (Echozone) — a bouncy industrial synthpop single with a triplet in, in twelve versions. Henrik Iversen's voice is nice and Patrick Knoch's music keeps it bubbling along nicely. The remixes considerably vary the song, the second track (!Distain remix) somehow taking the triplet out … This is pretty promising for the forthcoming album, Birthday and Death.