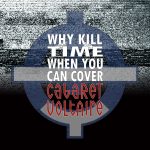 VARIOUS ARTISTS: Why Kill Time (When You Can Cover Cabaret Voltaire) (Metropolis) — Remember how the Cleopatra label flooded the goth stores with albums of their non-stars covering much more famous people in the late '90s?
Cabaret Voltaire divides neatly into the trio period (with Chris Watson) and the duo period (just Mallinder and Kirk). This stuff is mostly from the duo period. There are three versions of "Sensoria," which would definitely have been a moment for the compiler to say "no."
I started playing the record through and quickly went to skipping from track to track. Most of the takes are an idea that's fully expressed in thirty seconds, and you don't need the other five minutes.
I played Sølve's "Blue Heat" all the way through. It's one of my favourite neglected tracks from Micro-Phonies, my favourite neglected Cabs album. It's not terrible, and I didn't feel like skipping it.
I wanted to like this record much more than I do. Click the player below and see how you go.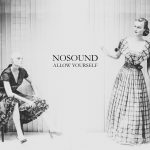 NOSOUND: Allow Yourself (Kscope) — Not as blatantly just-before-success Pink Floyd as 2016's Scintilla (reviewed on Rocknerd previously), more toward the post-rock end of prog. The angst is palpable — carefully assembled and constructed. Though by fourth track "My Drug" it's getting back to the Floyd thing, and very much so by "Growing In Me." The sound is surprisingly beautiful, even having heard the previous album. The songs are surprisingly short and to-the-point — you could fit this on an LP. This sort of thing isn't my bag at all, but I enjoyed this. You may too. Above: "Don't You Dare."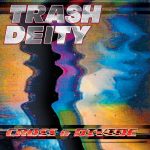 TRASH DEITY: Cross & Divide (Metropolis) — Popular US industrial music has always tended less Throbbing Gristle and more alternative buttrock. Sometimes this works great! The run of the mill is extruded alternative (as opposed to independent) musical product. Trash Deity suffers this a bit — never start your album with such a thing — but there's still room for good tunes, good structure and good sound construction within the form. Winning tracks to my ears: "Run 4 Your Lies!", "Frantic Child" (except the chorus) — the "Haze Remix" on the single of "Frantic Child" works pretty well — "Finger on a Trigger" and "Emotions Matter."