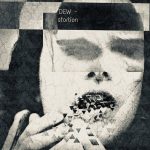 DEW: dew-stortion // dew-morgen (Pogo) — Live in the rehearsal room, with overdubs. "Industrial-punk" that's heavier on the punk than the industrial, but the slight electronification does its job to help Dew produce the correct horrible racket. This works surprisingly and pleasingly well. Above: "Zuerst Maschine", "Geist".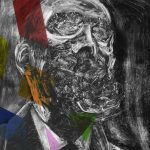 IRK: Recipes from the Bible — Irk make their aims clear within ten seconds. Guitar noise barrage, screeched (not Cookie Monster) vocals … clear and springy bass, which kept me on board — every bassist should want to be Tracy Pew. Though I completely missed that they'd finished one song and gone to the next. The loved one is not a fan and compared it to a sack of hammers falling down stairs, the advantage of the hammers being "the sound stops." I have more fondness for hideous racket, and Irk's is pretty good for the form. Particular winners: "The Observatory", "The Healer" — 'cos they have light and shade — and the sax on "You're My Germ", reminiscent of Sax Adrian on the Black Eye label. The album is out 7 December, and all but certain to be on Irk's Bandcamp. Above: "Spectre at the Fiesta", "Life Changing Porno" and a session version of "I Bleed Horses".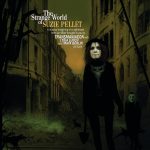 TRANSMANIACON featuring LYDIA LUNCH and MAYA BERLIN: The Strange World of Suzie Pellet (New Heavy Sounds) — Lydia Lunch has long been one of my favourite underappreciated guitar heroes. Sadly, she's just doing voiceover here — the music is the '70s retro stoner buttrock you'd expect of a band named after a Blue Oyster Cult song. This breaks no new ground and the cliches overwhelm it all too often, but it's very listenable, and if this is your thing then they make a pretty good go at it. Released 23 November. Above: "Dogs of War".