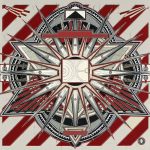 CORTEZ: No More Conqueror (Cheap Satanism) — played this in the background while I was doing other things, and kept noticing it and thinking "hey, this sounds good." Metallic post-hardcore with lots of barely-intelligible shouting, math-rocky time signature fiddling and a nice big production. It's noisy, but you can hear everything that's going on — it's not just a wall of detail-free noise. I can't honestly say there's a single coherent song here — maybe on further plays I'll be able to tell them apart. But if you like the sound, you'll like this.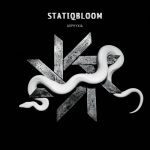 STATIQBLOOM: Asphyxia (Metropolis) — Statiqbloom loved their '80s industrial bands who hit barrels with hammers and wanted to do that but on Ableton Live. They are openly nostalgic, and pay rather more attention to song structure than their heroes did. Like if alternative buttrock industrial didn't have guitar solos, and barely had guitars. The vocal is slightly more "shouting" than "cookie monster," so I didn't switch off immediately. It's an obnoxious cup of blare, but the pieces get better as the song ticks on. I'm not sure I have any favourite tracks — "Painted Red" made me think of soundscape-period Cabaret Voltaire doing funky-period Cabaret Voltaire — but it was worth playing at least once, will probably get more and if you know this sort of thing then this may be worth a skim. Easy listening for the hard of hearing.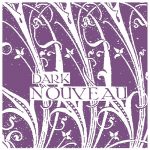 VARIOUS ARTISTS: Dark Nouveau (Metropolis) — Goth rock has stumbled along being much the same for thirty years, but there's still new bands starting and new music being made, even as the goth scene itself still lives in the 1980s — new clothes, old music. So Metropolis has done a compilation of the 2019 hip cluster of bands, and I'm pretty sure this is the hip cluster because it's approximately the lineup of one of the Daily Mixes that Spotify keeps throwing at me — and I hit "skip" on a lot.
Everyone keeps recommending She Past Away to me, though I've never found them much cop; perhaps you will. I always have time for Hante. Balvanera are somewhat different echo-drenched female vocals over dark bleep. Canter add some DAF to the goth formula. Seeming are a complete square peg in this setting, but full points to whoever at Metropolis was smart enough to ask them.
A lot of these bands suffer from not having moved past the 1980s. There's nothing wrong with going back and trying to solve an artistic problem that everyone else has long forgotten but you've still an obsession with — but if I can predict the entire contents of your five-minute track from a verse and a chorus, then you probably haven't solved it compellingly.
But this album is fundamentally worth at least a single listen through. Just so you're keeping up with things.