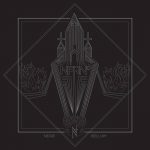 NERO BELLUM: NFRN° (Metropolis) — This album exists for Nero Bellum to show off his actually-analogue modular synth collection, and build all the sounds from the ground up — "each piece in this collection is an exploration of synthesis in the modular domain. Each piece was improvised, with no overdubs, & without the use of computers in the creative process." So it's full of crunchy and obnoxious noises you haven't quite heard before. Non-minimal synth. Some tracks get a bit much like equipment demos, and if you've heard a minute of the sound, you don't really need the other five. But it's an interesting listen. Musicians especially should check this one out. Needs to come with a technical manual.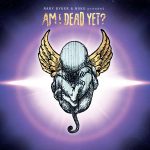 AM I DEAD YET?: Am I Dead Yet? (Wire-sound) — Mary Byker and Noko from Apollo 440 doing aspiring movie themes. Every song is presented — produced within an inch of its life, both in sound and songwriting. None of the parts are new — there's cliches by the truckload — but they know how to get precisely as overwrought as is reasonable with the materials to hand. "Joe Meek Shall Inherit the Earth" (above) is where it all comes together. This is precisely the right amount of too clever for its own good.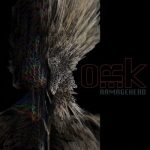 O.R.k.: Ramagehead (Kscope) — Prog supergroup. Heavy on the noodling, twiddliness and hard rock histrionics, but saved by lots of grungy and metal bits. First track (above) "Kneel To Nothing"'s grungy guitar intro starts the album off great, even as it goes twiddly after that. Third track "Beyond Sight" is not twiddly and holds things up well. "Strangled Words" has good bits in between the twiddling — though it comes across like the supergroup all wanted to chuck something in. It's prog, but I do like those first and third tracks. Full points for keeping nine tracks of prog down to 39 minutes.